World
Like India, Sri Lanka is using coronavirus to stigmatize Muslims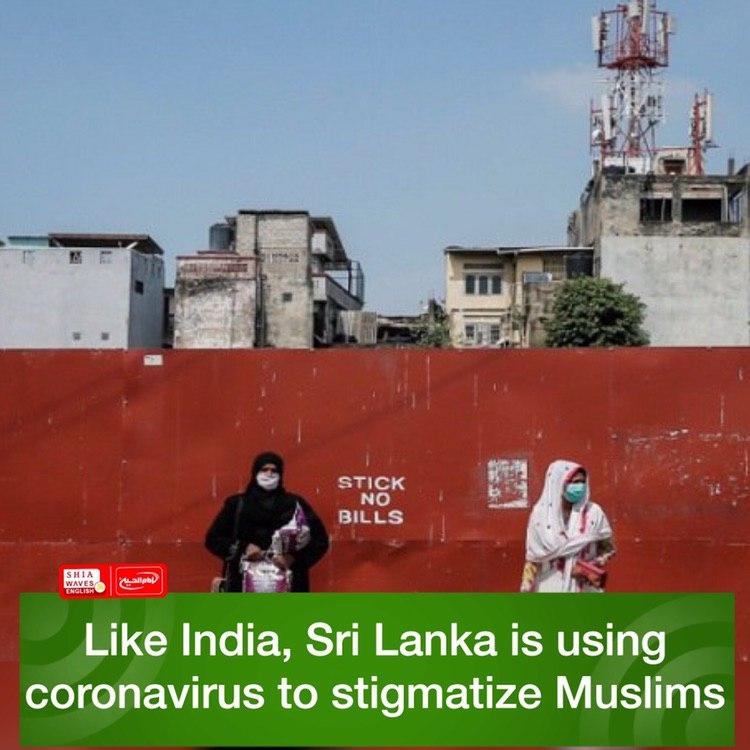 The world is going through a period of unprecedented instability, distress and uncertainty. The novel coronavirus pandemic, and the threat posed by it to the socioeconomic fabric of nations, pushed many
The world is going through a period of unprecedented instability, distress and uncertainty. The novel coronavirus pandemic, and the threat posed by it to the socioeconomic fabric of nations, pushed many governments around the world into an existential crisis and forced them to switch to survival mode. Populist politicians in these countries, who failed to respond to this public health crisis swiftly and efficiently, resorted to scapegoating minority communities, especially Muslims, to justify their shortcomings.
This has put millions of people, who were subjected to discrimination, abuse and oppression even before the start of the pandemic, in a bind. 
In India, since the emergence of COVID-19, members of the country's 200 million-strong Muslim community have repeatedly been accused of being "super spreaders" of coronavirus both by the media and the ruling Hindu nationalist Bharatiya Janata Party (BJP).  
In neighboring Sri Lanka, the government chose to use the pandemic as an excuse to stigmatize Muslims and pander to Islamophobia. 
Sri Lanka is an island nation with a vibrant multi-religious and multi-ethnic heritage. But Islamophobic propaganda persistently spread by the media and politicians over the years, coupled with attacks by radical Muslim groups in Sri Lanka and the mainstreaming of Islamophobia across the world, led to the marginalization of Muslims in the country. So, unsurprisingly, when COVID-19 reached Sri Lanka, some prominent media organizations and nationalists who are close to the current government were quick to blame Muslims, who form nearly 10 percent of the population, for the spread of the virus. 
In April, the government made cremations compulsory for coronavirus victims, which goes against the Islamic tradition of burying the dead. The measure not only deprived Muslims of a basic religious right, but it contributed to the widespread perception that Muslim religious practices aid the spread of the virus. 
The Sri Lankan government's decision to make cremation mandatory for all victims of COVID-19 is thus not a public health measure but a blatant act of institutionalized Islamophobia. India and Sri Lanka are not the only countries in which Muslims face increased risks, abuse and discrimination due to the coronavirus crisis.