Europe
France: Closure of mosques under pretext of criticized law continues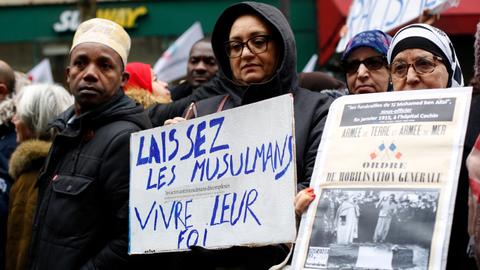 The French government has closed dozens of mosques in the past two years or so under the pretext of a controversial and much-criticized anti-separatism law.
France has started the process of shutting down the Obernai mosque in the Bas-Rhin area. But this isn't the first time it has done so.
Since 2020, there have been at least 23 reported closures of mosques around the country, in what critics say is a direct action against French Muslims, who make up six percent of the total population.
France's Minister of the Interior and Overseas Gerald Darmanin revealed this on his Twitter, saying, "At the request of the President of the Republic, the fight against Islamist separatism continues. In the past two years, 23 separatist places of worship have been closed."
This growing anti-Muslim sentiment across France's political spectrum has been a cause of concern for rights activists and organizations.
In almost all of the instances of mosque closures, representatives of the mosques say the French government has provided inadequate public evidence about the grounds for their decisions.
A Reuters report from earlier this year talks about how an array of powers that rights activists, international organizations – including the United Nations – and members of the Muslim community say give authorities carte blanche to close down places of worship without proper scrutiny and with procedures so opaque the case can't be overturned.
"Islamophobia in France is primarily the result of the state, which seeks to establish an 'Islam of France' which removes self-determination from French Muslims to make them 'Muslims without Islam'."