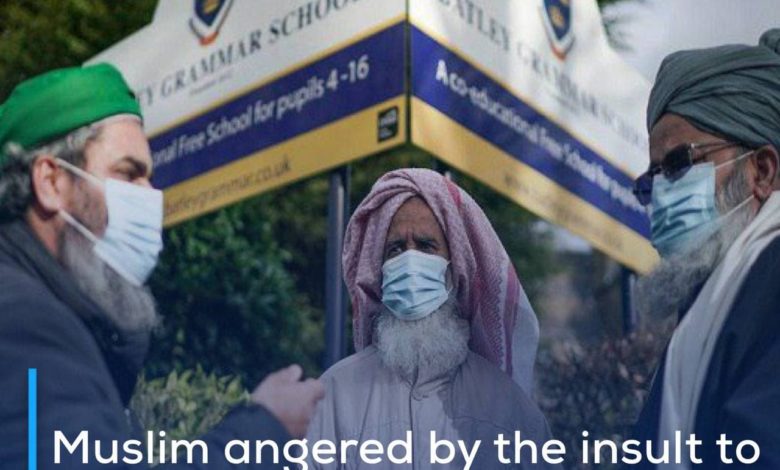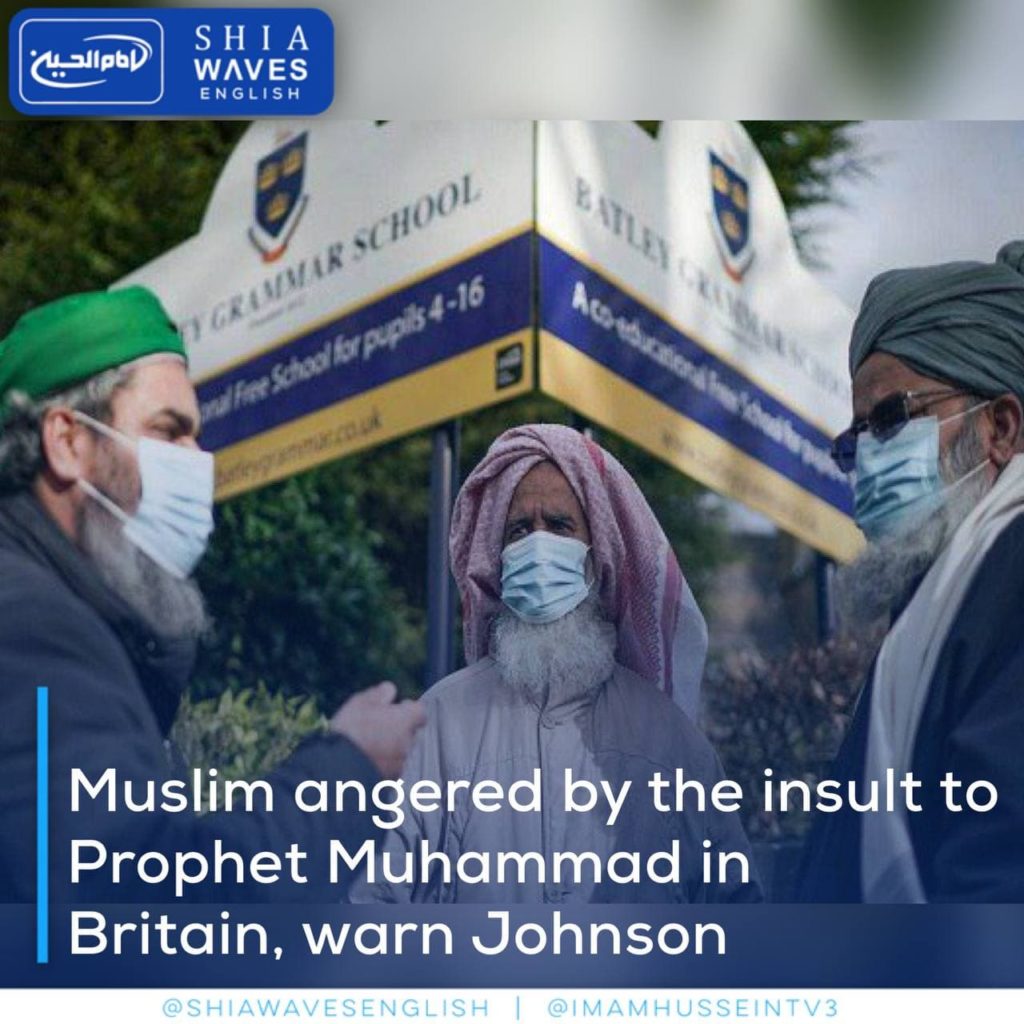 ---
Muslim leaders in Britain warned the Prime Minister, Boris Johnson, against tolerating the offenders of the Noble Messenger, peace be upon him and his progeny.
The warning, issued by a number of leaders of the Muslim community in Britain, came after the abuse of a teacher in a school in Yorkshire, northern Britain.
The Muslims demanded Johnson the necessity of respecting the Islamic religion and its sanctities.
The head of the Governance Institution in Bradford in Britain, Adel Shehzad, said that the warning message will be sent to the Prime Minister and a number of parliament members.
He added that the message expresses the extent of Muslims' dissatisfaction with the teacher's abusive act.
Last Friday, a group of Muslims gathered in front of the Battlefield School in Yorkshire, northern Britain, to protest against a teacher at the Batley Grammar School displaying cartoons insulting to the Prophet Muhammad, peace be upon him and his progeny.
The cartoons had been published in the French magazine "Charlie Hebdo" previously and sparked protests in France and the Islamic world.