Kuwait
Kuwait: Shia followers of Ahlulbayt commemorate martyrdom anniversary of Imam al-Hasan al-Askari, peace be upon him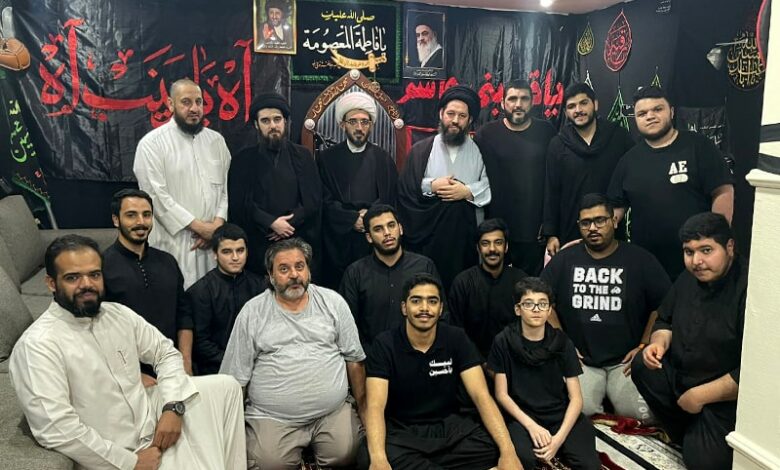 Shias of Ahlulbayt, peace be upon them, in the State of Kuwait commemorated the martyrdom of Imam al-Askari, peace be upon him, in the presence of the son of the Supreme Religious Authority, His Eminence, Grand Ayatollah Sayyed Sadiq al-Hussaini al-Shirazi, may Allah prolong his life, Ayatollah Sayyid Ahmad al-Shirazi.
The Husseiniyah of Imam Al-Mahdi, may God Almighty hasten his reappearance, affiliated to the Shirazi Authority, held a mourning ceremony on the martyrdom anniversary of Imam Hasan al-Askari, peace be upon him.
The ceremony witnessed the presence of religious and cultural figures, including Ayatollah Sayyed Ahmad al-Shirazi, as well as a group of followers of the Ahlulbayt.
Hujjat al-Islam Sheikh Mu'ayyad al-Mu'ayyad delivered a lecture in which he mentioned aspects of the biography of Imam al-Hasan al-Askari, peace be upon him.