Kuwait
Fatimid mourning ceremony by Husseiniyat Imam Al-Mahdi in Kuwait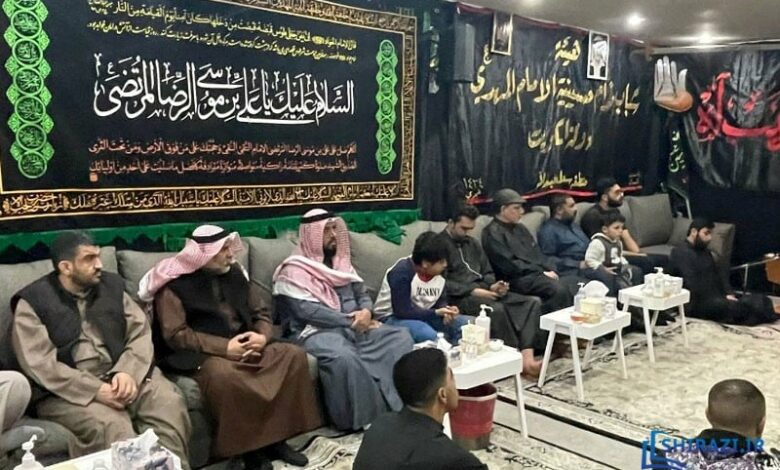 The Husseiniyah of Imam Al-Mahdi, may Allah hasten his honorable reappearance, which is affiliated with the Supreme Religious Authority in the State of Kuwait, established a Fatimid mourning ceremony on the martyrdom anniversary of Lady Fatima Al-Zahraa (peace be upon her).
A gathering of followers of the Ahlulbayt, peace be upon them, attended the event.
The preacher in the ceremony was Hujjat al-Islam Sheikh Hussain Al-Mutawa', and the reciter, Sayyid Mahdi Al-Qazwini, participated in his recitation of poetry in honor of the Great Lady (peace be upon her).