NEWS
Religious Authority
Office of Grand Ayatollah Shirazi launches campaign to distribute fuel to poor Afghan families in Herat and Mazar-i-Sharif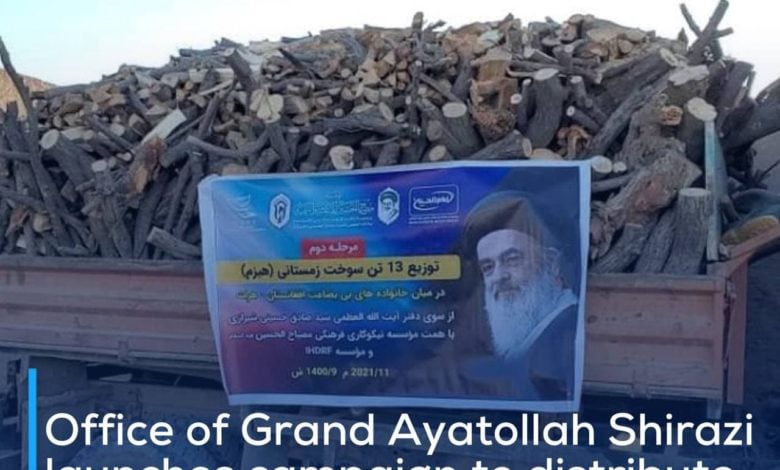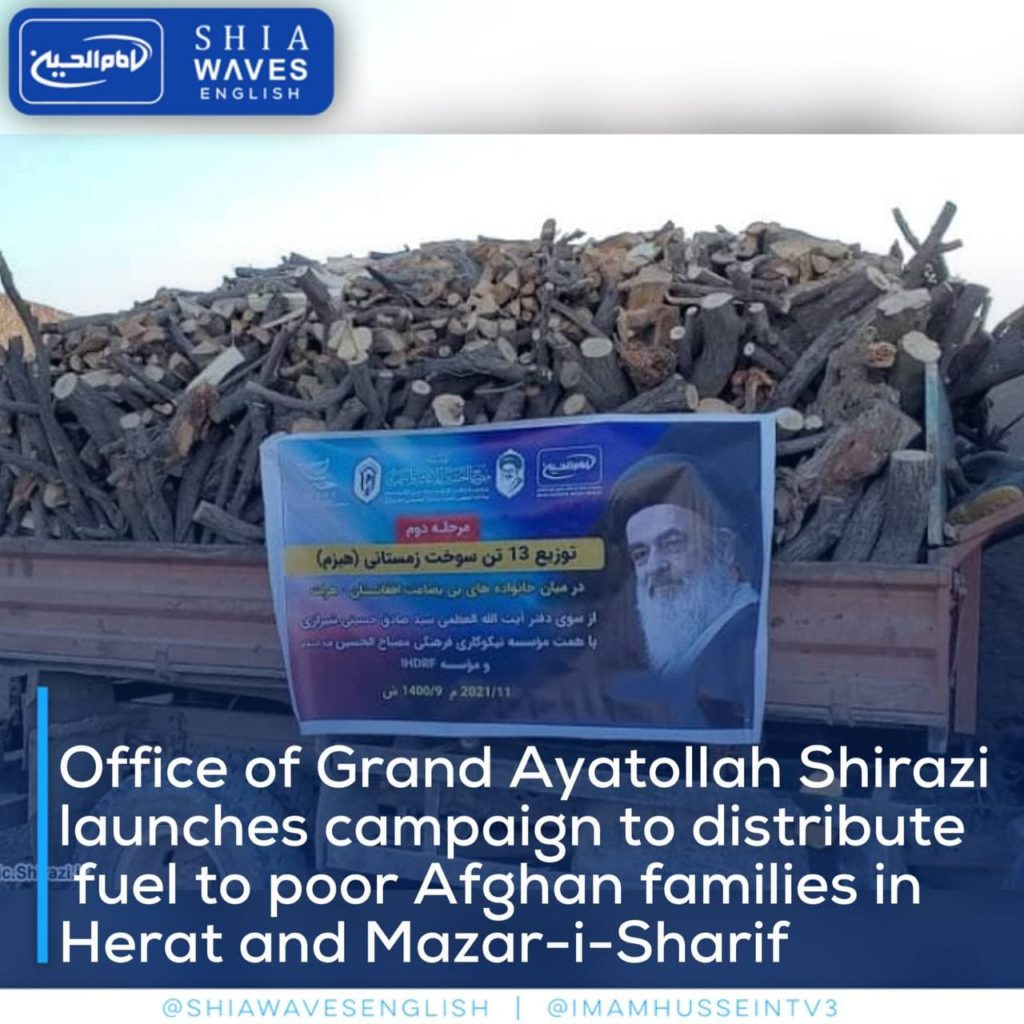 ---
The Office of the Supreme Religious Authority, Grand Ayatollah Sayyed Sadiq al-Husseini al-Shirazi, launched the second and third batch of fuel distribution to the needy in the cities of Mazar-i-Sharif and Herat in Afghanistan.
A statement by the office stated that 80 tons of coal were distributed to the families of orphans and needy families in the two cities to help them cope with the freezing cold, stressing that the work comes in cooperation with the Misbah Al-Hussein Foundation for Relief and Development in the holy city of Karbala, which works under the supervision of the office of His Eminence.
It is worth noting that, given the current difficult economic conditions in Afghanistan and the suffering of the Afghan people from many problems, and given the cold weather and severe cold, such aid is being provided from the office as a subsidy to the people.