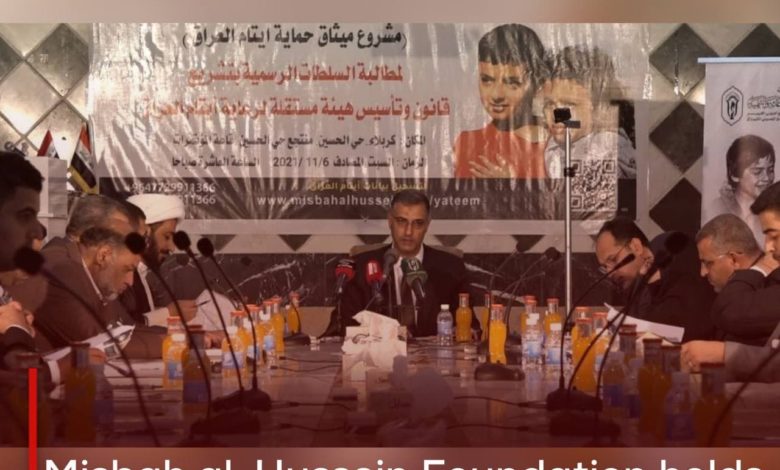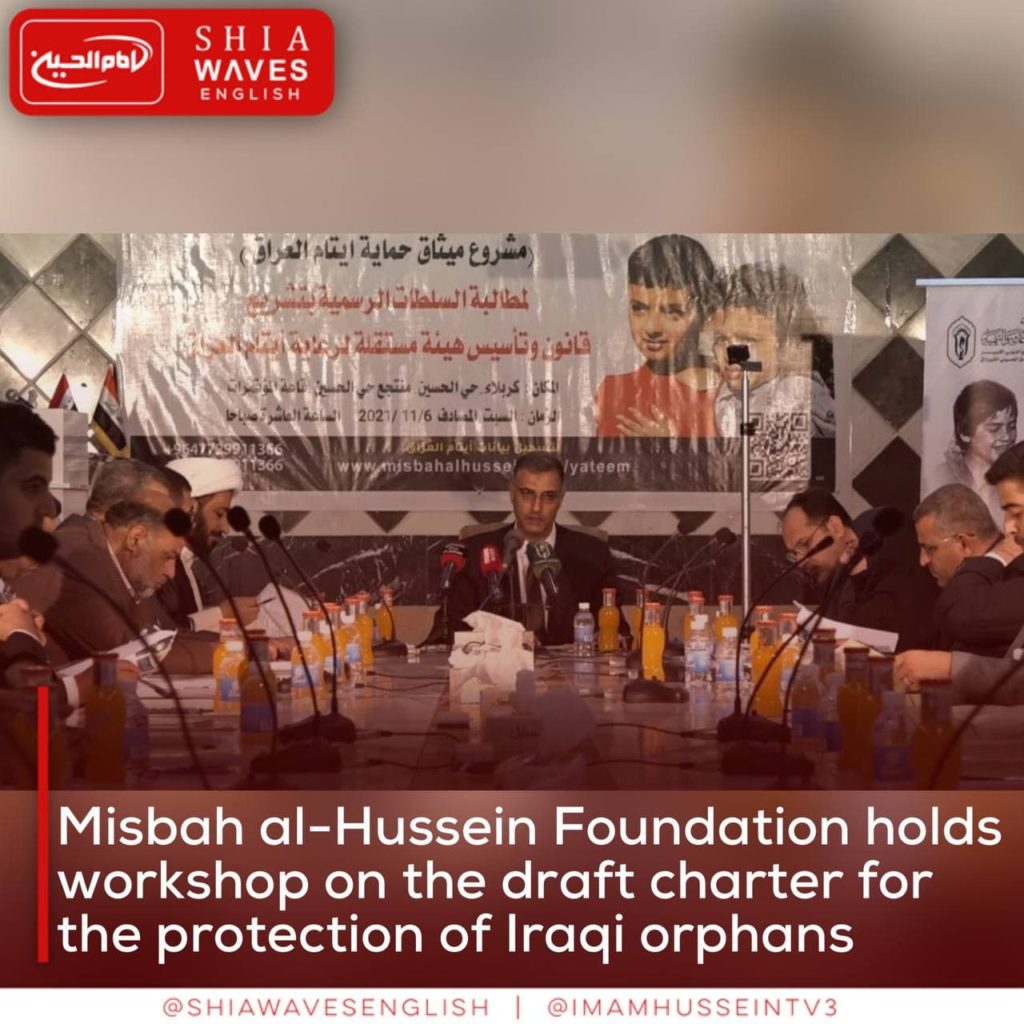 ---
The Misbah al-Hussein Foundation, peace be upon him, for Relief and Development, held a workshop in Karbala on the "Charter for the Protection of Iraq's Orphans" and its legal appendices, in presence of those who contributed to the preparation of the draft amendment to the Social Protection Law No. 11 of 2014.
In an interview with Shia Waves, the legal advisor to the Foundation, Salah al-Jash'ami, said that "the Foundation is holding a workshop on the project (the Charter for the Protection of Iraq's Orphans), which it launched. The workshop came with the aim of evaluating and reviewing the work of the various teams involved in the project."
Al-Jash'ami explained that the workshop also aims to shed light on the positive developments and address the negative to reach the main goal for which the project was launched and to demand the official authorities to legislate a law and establish an independent body to care for Iraq's orphans.
He added that draft amendments, legislation, questionnaire and study of the living situation of orphans were discussed so that the project would be presented to the executive and legislative authorities in an integrated manner, expressing his hope that a report and a draft would be prepared to be submitted to the concerned authorities.