Europe
Cartoon published in independent French newspaper causes social media uproar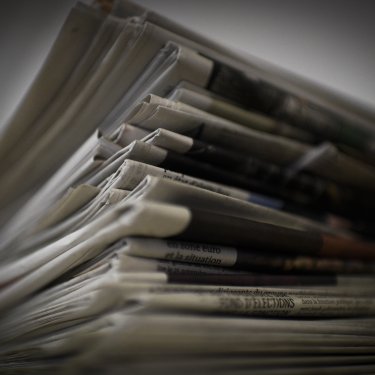 A cartoon published in Wednesday's edition of l'Acadie Nouvelle, an independent French-language newspaper in New Brunswick, is causing a social media uproar.
Moncton-based activists said the cartoon "turns Muslim women into an object and degrades them."
The cartoon was quickly removed from the paper's website, but can still be found in the digital and print editions of Wednesday's paper.
Moncton's Inda Intiar was shocked when she first saw the cartoon.
"I was worried about the real impact on people like my family, not just here but across Canada. We know that there's increased hate crimes. I looked at Statistic Canada's report on that. Islamophobia is big. Gender-based violence is happening to a lot of women and people of minority genders around the world," Intiar said in an interview on Friday.
She wrote a letter to the editorial team on Thursday outlining her concerns, saying she "finds it incredibly disappointing that neither the cartoonist nor the people who approved its publication saw the problems with it."
She asked her friend Olivier Hussein, a Black and Muslim activist originally from Moncton, to translate the letter to French.
Hussein also finds the cartoon offensive and says he believes the cartoonist "owes the Moncton Muslim community an apology."
"I know there's freedom of press but for some things, you have to be respectful," he said in an interview on Friday.