Europe
Archaeological landmarks immortalized by the Muslim Arabs in Spain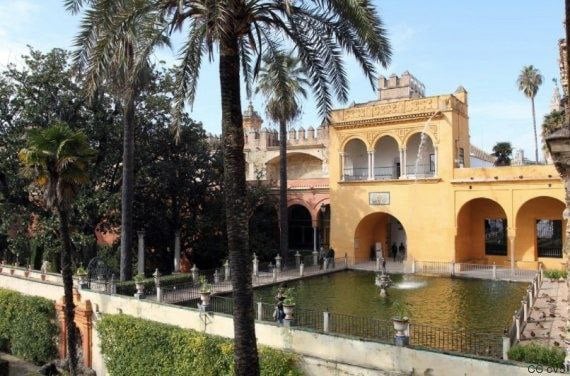 There are many Islamic landmarks in Spain, which today have turned into shrines and tourist destinations for thousands of tourists annually.
Spain, located in the southwest of Europe, was subjected to Islamic rule from the 8th – 15th century AD, and it was called Andalusia. Despite the transformation of mosques into churches and the destruction of Islamic civilization there, the Islamic landmarks in the country remained standing, and even contributed to the revival of tourism to Spain.
One of the most important Islamic landmarks in the Alhambra Palace in Granada, which reflects Islamic architecture and art in Spain and is considered one of the most famous tourist attractions in the world. It is an ancient palace and a large fortress built by King Abu Abdullah Muhammad I, known as Ibn al-Ahmar in the Kingdom of Granada during the second half of the 10th century AD. This palace is characterized by the clear features of Islamic architecture.
Another important landmark is the Alcazaba of Malaga, a fortress located in the Spanish city of Malaga, built by Bani Hammoud in the early eleventh century. It is considered one of the most prominent tourist attractions in Spain.
The Alcazaba of Malaga is located on a high, hill-like area in the center of the city, surrounded by an impenetrable wall on various sides, as well as a number of defensive towers that were used by soldiers for military purposes such as shooting and surveillance.
The Palace of Seville or (Alcazar) is one of the palaces known for their beauty, decoration and uniqueness through Islamic art.
There are many accounts about the palace, some of them say that it was basically an old Islamic castle, then it was rebuilt, and some say that it was rebuilt at intervals during the sixth and seventeenth centuries, while other researchers believe that it was built in the year 567 AH by the Almohads, and that in the era of Bani Abbad it was called (Al-Mubarak).