Europe
Mosque Vandalized in Northeastern France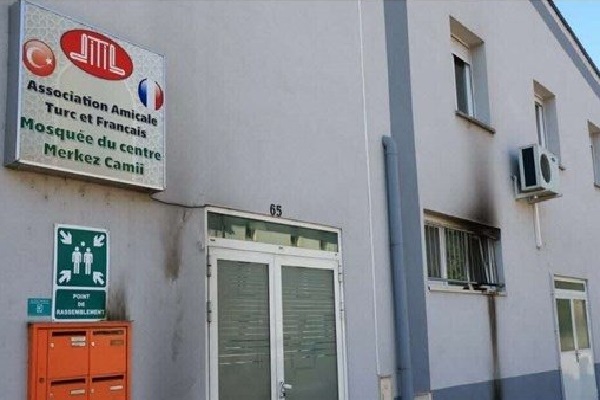 A mosque in the northeastern city of Metz was vandalized on Friday.
Run by the Turkish-Islamic Union for Religious Affairs (DITIB), the mosque suffered significant damage after three Molotov cocktails were placed on its walls by unidentified assailants and set alight.
Highlighting that the Molotov cocktails had been attached to the windows of the mosque, the official of the mosque said that the mosque's exterior had been very damaged and that the windows were burned.
"We did not expect this because we are not an introverted association. We are an association that carries out activities together with the French people here. Along with Islamic activities, we also work as a charity organization," he said.
This is the first time a mosque has been attacked in the city of Metz and noted that officials from the municipality contacted the association, including the mayor.
The attack coincides with an increase in Islamophobic attacks and the closure of places of worship, especially mosques, in the country.