Asia
Uyghur Muslim community calls on world leaders to stop Chinese violations in Xinjiang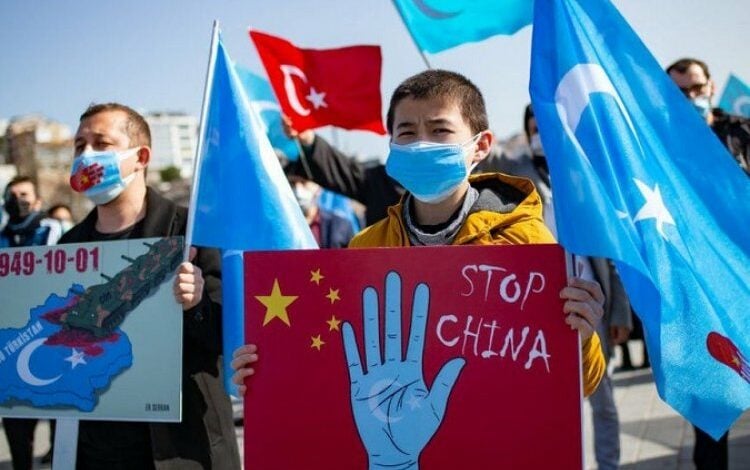 Activists from the Uyghur Muslim community in Istanbul made an urgent appeal to world leaders, coinciding with the United Nations General Assembly, calling for immediate intervention to stop Chinese violations in East Turkestan (Xinjiang).
The director of the East Turkistan News Agency, Abdul Warith Abdul Khaliq, said that millions are still in Nazi camps, while violations continue through the policy of killing by starvation, under the pretext of preventing the spread of Coronavirus, locking people in their homes, closing many areas, preventing food aid from reaching closed areas and not providing humanitarian aid.
For his part, a member of the Union of East Turkestan Scholars, Abdul Salam Qarim, said, "We cannot talk about human rights or international values of justice, and this is evidenced by the report issued by the Office of the High Commissioner for Human Rights this month on the humanitarian crimes committed by China."
He added, "The people of Turkestan are Muslim people who are subjected to extermination and are fighting for their human identity. Every aspect of Islam is in the crosshairs of hatred, and a victim of Chinese crime."
Qarim continued: "To stop these crimes, we demand that world leaders stand by the oppressed people of East Turkestan, we also call on international institutions and call on the UN Security Council to activate the relevant articles, to prevent genocide and ethnic and cultural cleansing in East Turkestan."
Human rights organizations and activists accused the Chinese authorities of killing many Uyghur Muslims in the past few days, after their homes were closed, and were left without food and medicine under the pretext of measures to limit the spread of the Corona virus.