Asia
The Economist: Rohingya Muslims are slowly annihilating after 5 years of displacement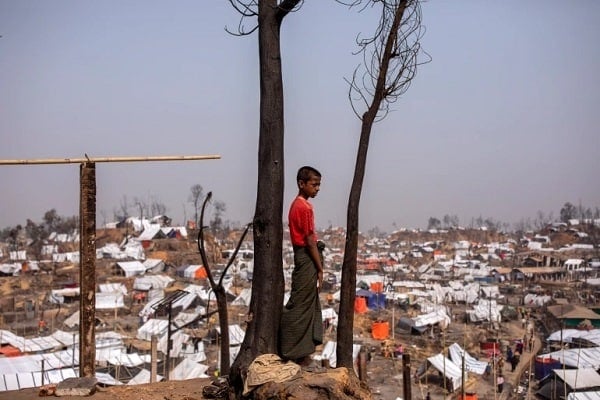 On the fifth anniversary of the displacement of the Muslim Rohingya minority and their forced displacement from their homes in Myanmar, today about 140,000 people live in the camps to which they were taken on the border with Bangladesh, where they remained after the ethnic cleansing they were subjected to in their villages in Rakhine Province at the hands of Buddhist gangs and the Burmese police.
With this introduction, The Economist began its report with a note that the 2012 massacre paved the way for an even greater period of bloodshed five years later, when in 2017, Burmese security forces launched a campaign of mass killing, rape and arson in northern Rakhine, in what the United Nations described as a genocide, in which about 750,000 Rohingya fled to Bangladesh, where they live in the world's largest refugee camp.
According to the United Nations, the Rohingya have been subjected to poor conditions in the decade since the 2012 outburst of anger and five years since the 2017 genocide.
The magazine noted that crossing into Bangladesh provided some relief at first, but
the Bangladesh government began to view refugees as a burden, and violence spread in the camps, much of it perpetrated by government security forces. Regardless of which side of the border, the Rohingya experience is the same: starvation and misery surrounded by barbed wire.
Today, about one-fifth of the Rohingya who remain in Myanmar live in what pressure group Fortify Rights calls "modern internment camps", which were originally designed to last only two years, the Economist added. Many of them have been severely affected by monsoons and floods over the past decade.
These conditions appear to be calculated to bring about a "slow death" for the Rohingya, the United Nations says, as their numbers in Myanmar have fallen sharply.
The Economist says that as long as the Burmese military is in power, the situation of the Rohingya is unlikely to change.
"Life in the camps is worse than prison," says Mohammed, who now lives in a camp outside Stowe.