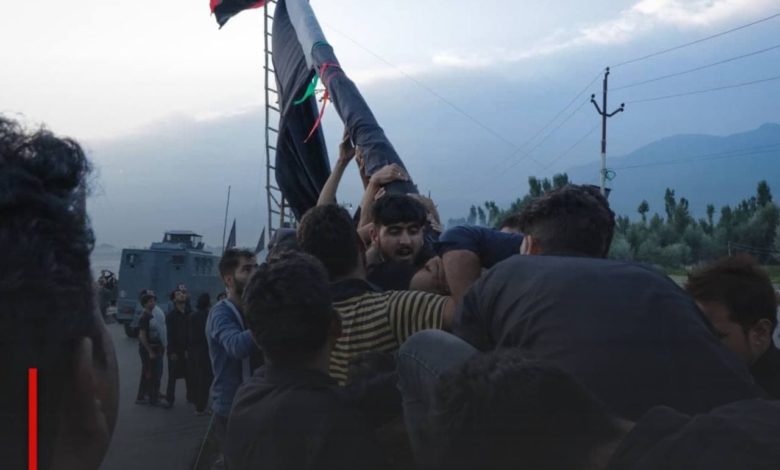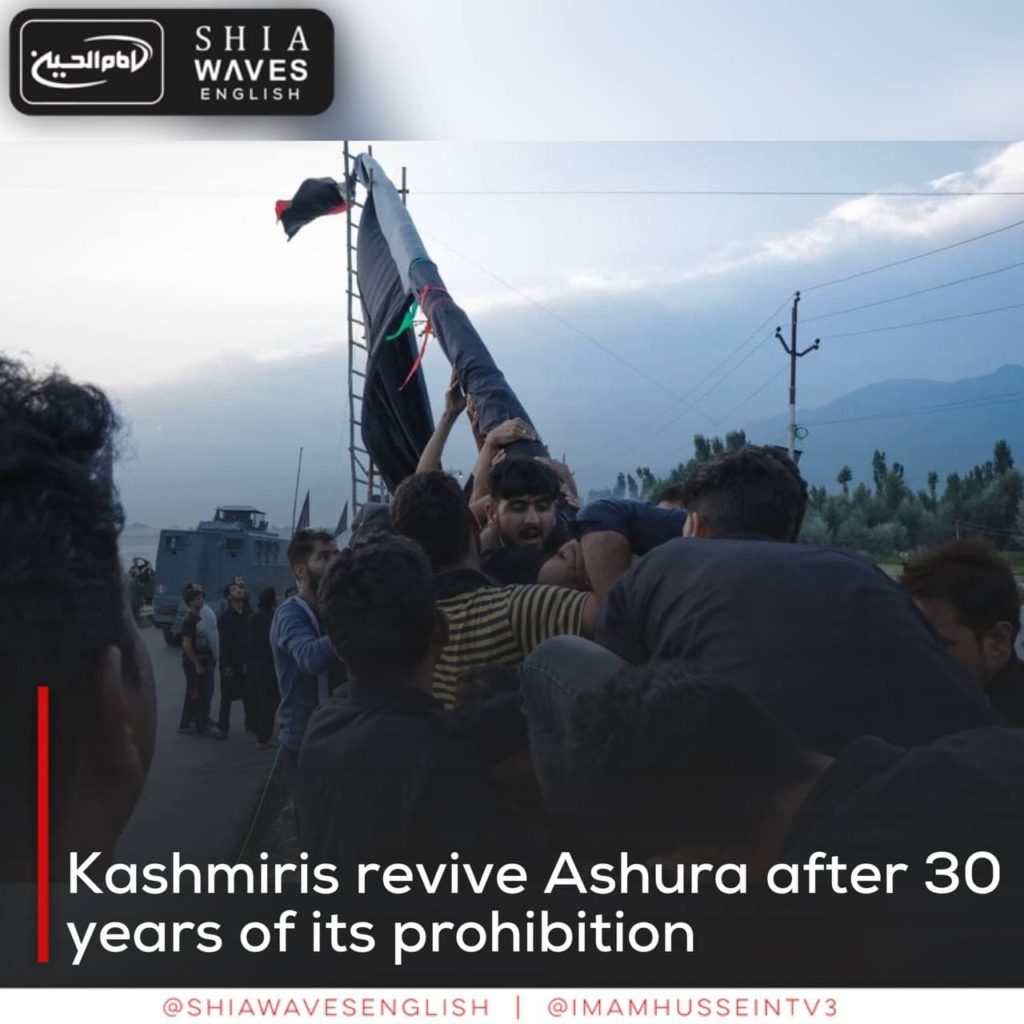 ---
Thirty years after banning the grand mourning processions for Imam Hussein, peace be upon him, the Kashmiris are reviving Ashura through the participation of Ahlulbayt followers in the grand Husseini processions of the ancient city of Srinagar.
The grand Husseini processions have been officially banned in Kashmir since the outbreak of the rebellion in 1989.
Hundreds of Ahlulbayt lovers, men and women, and even children, participated in the mourning processions in Srinagar, showing their eagerness to hold the Husseini mourning ceremonies.
Indian media sources, followed by Shia Waves, reported that "the great Husseini processions and mass mourning rallies have once again returned to the city of Srinagar, after they were banned thirty years ago."
It explained that "the Kashmiris are setting up mourning ceremonies and going out with grand mourning processions in the streets and public squares, as a declaration of grief over the memory of the painful incident of Karbala."
The city of Srinagar, which belongs to the Indian state of Kashmir, witnessed special ceremonies to raise the banner of Imam Hussein, peace be upon him, at a height of 75 feet, in the presence of many Shia youths.