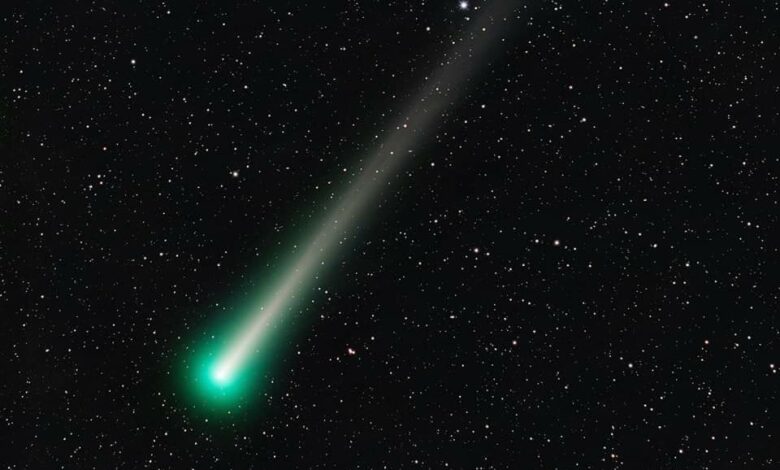 A rare comet discovered last year is expected to make its way across earth over the next few weeks, according to a astronomy expert.
The comet that stands apart for its bright green glow was discovered in 2022 by astronomers in southern California and named C/2022 E3, according to a statement released by York University in Toronto.
This one is only here every 50,000 years, so we're never going to see this specific kind of comet again. So, it's worth trying to take a look at it if you can," said York University assistant professor Sarah Rugheimer.
People in the northern hemisphere will be able to spot the green comet through the first few days of February, according to Rughemier. While those below the equator will be able to watch it through mid-February.