Islam World
NEWS
Civilians martyred and wounded as a result of Saudi bombing targeting Saada, Yemen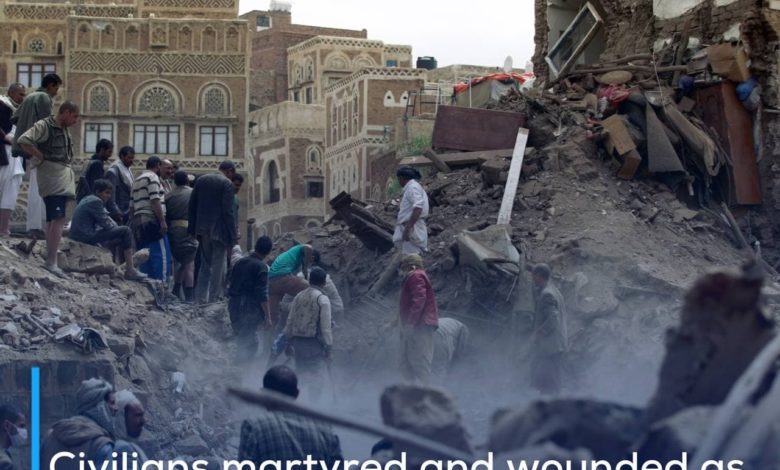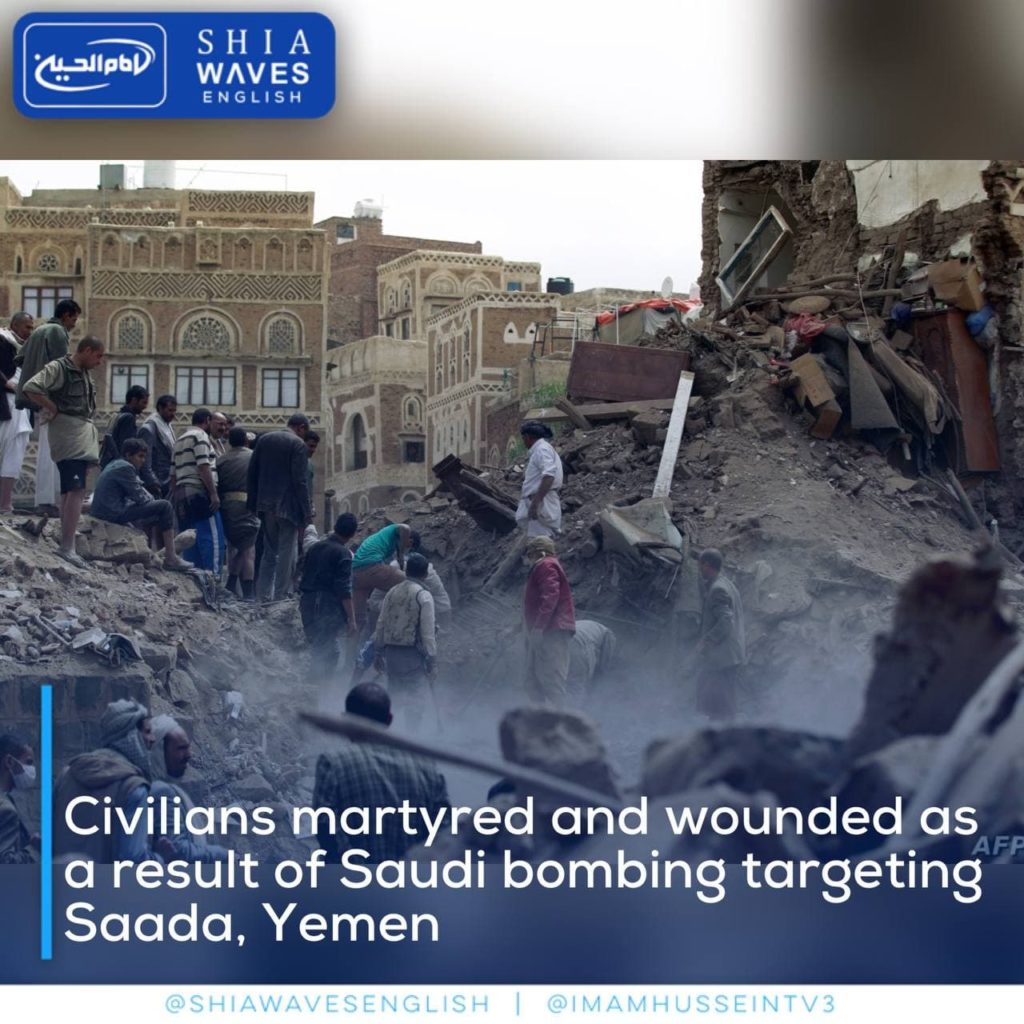 ---
Six civilians were killed and wounded as a result of a Saudi bombing targeting populated border areas in the Yemeni province of Saada.
A security source in the province confirmed the death of a citizen and the wounding of five others, including four African migrants, by the Saudi army's fire in the Al Sheikh and Al Azza areas of the Munabbih border district.
Last Thursday, the Saudi forces bombed the Shuwayra area in the same district, killing two citizens and wounding four others, including two African immigrants.