Asia
Kazakhstan unveils Central Asia's largest mosque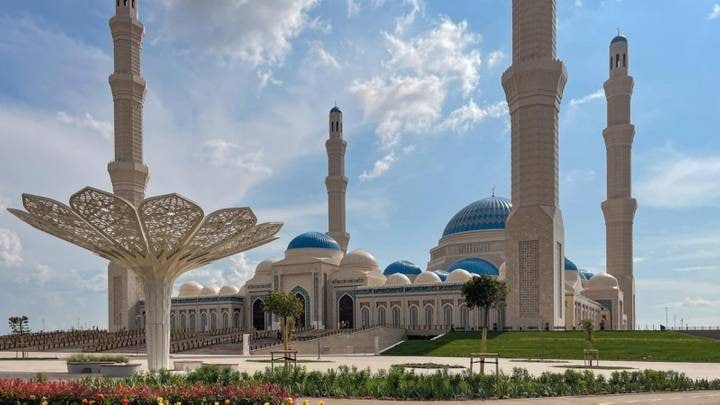 The largest mosque in Central Asia has opened in Kazakhstan's capital, Nur-Sultan.
Several high-ranking figures attended the mosque-opening ceremony.
The mosque spans an area of almost ten hectares, and is topped by a 90-meter central dome and eight smaller domes. It is surrounded by four minarets with 130 meters in height each.
The structure took three years to build and is large enough to accommodate up to 235,000 worshipers.
Around 70 percent of Kazakhstan's more than 19.247 million people are Muslim.