Asia
Bangladesh: Protests erupt against Chinese oppression of Uyghur Muslims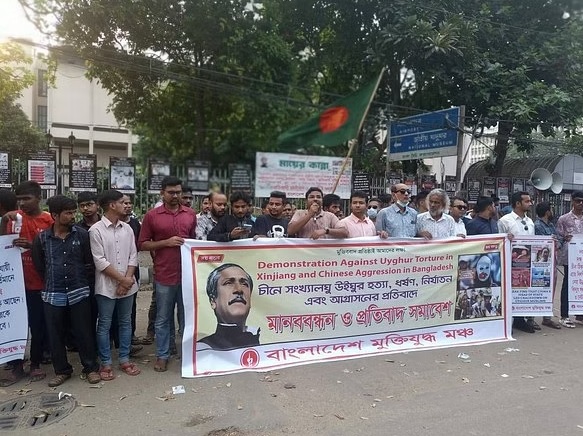 As the Chinese government is celebrating its 73rd 'National Day', protests erupted in Bangladesh against the persecution of Uyghur Muslims by the Chinese government, debt trapping Dhaka through various projects and ill-treatment of Bangladeshi workers who are working on different Chinese projects.
Bangladesh, a Muslim majority country, also shows solidarity with the Uyghur Muslims of Xinjiang local media reported.
This condemnation of the Chinese government at international platforms and in different countries via protests comes in the wake of a UN report highlighting "serious human rights abuses", and potentially crimes against humanity committed by the Chinese government in Xinjiang.
The report has bolstered international efforts to put pressure on Beijing to change its policies toward the region's Muslims minority.
A number of Bangladeshi associations organized rallies in solidarity with the Muslim Uyghurs of Xinjiang, China. Students of different schools and colleges, journalists, leaders and activists of political parties took part in the demonstration.