Asia
Hindu teacher in Bangladesh donates land for mosque construction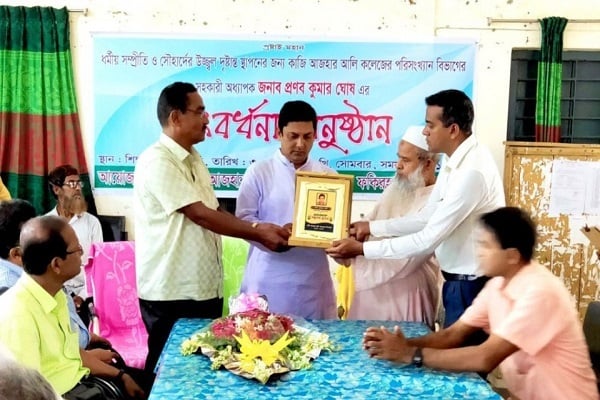 A Hindu teacher in Bangladesh has donated a piece of land to the Muslim community for mosque construction.
The teacher, Pranab Kumar Ghosh, at Kazi Azhar Ali College, has donated 35 decimal of land (around 1400 square meters) near Fakirhat bus stand on the Dhaka-Khulna Highway for the construction of a mosque.
The college on Monday gave Pranab a reception for his initiative.
The acting principal of the college, Delwar Hossain Daria, among others were present at the program.
Daria said Pranab had set a wonderful example by donating the land.
"This great initiative of his would remain as an example of communal harmony in Bangladesh," he added.