World
Yemeni Shia rally against Saudi Arabia in New York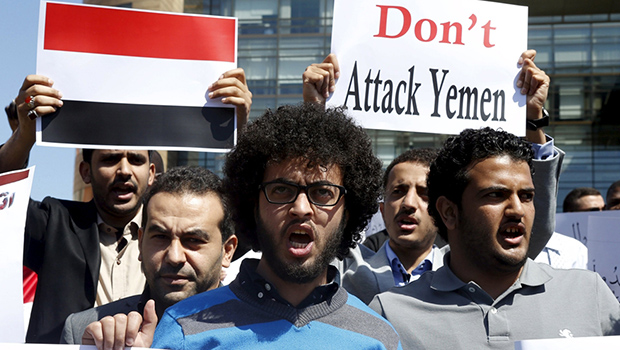 Yemeni Shias in New York rallied against the US and Saudi Arabia interference in Yemen under the rain and condemned Saudi attacks on Yemen
Yemeni Shias in New York rallied against the US and Saudi Arabia interference in Yemen under the rain and condemned Saudi attacks on Yemen.
The participants in the rally raised pictures of victims, mostly children and women, who lost their lives due toSaudi-led offensive in different parts of the country.
The participants also accused the Saudi regime of committing war crimes in Yemen, raising signs that call on the United Nations to bear full responsibility in ending the Saudi aggression which violates the international laws.