Saudi
The Times: Saudis sentence teenagers to death despite vow to stop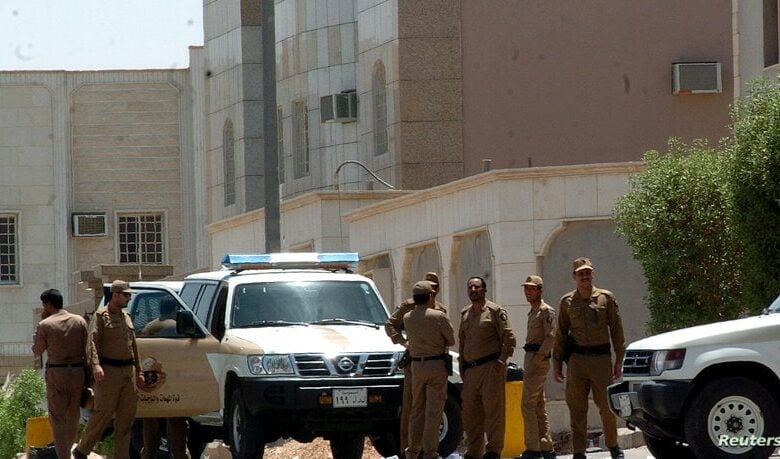 Saudi Arabia has resumed sentencing teenagers to death for protesting against the regime, despite promising earlier to end the practice, according to The Times.
Human rights monitors have recorded seven cases in which the death penalty has been sought, handed down or confirmed on appeal for crimes by minors.
Saudi Crown Prince Mohammed bin Salman, who came to power pledging to change the country's image, ordered a halt to its use on minors two years ago. The sentences of three young men were reduced, after international appeals, including by British politicians, to ten years.
On July 31, a young man named Jalal al-Labbad was convicted and sentenced to death on a range of charges, including protesting. He was 21 years old when he was arrested in 2017, but he was accused of participating in demonstrations and protests years earlier.
On August 8, the Specialized Criminal Court of Appeal upheld the death sentence against Abdullah Al-Derazi, who was 19 years old when he was arrested in 2014. He is accused of participating in demonstrations, marches and funerals for victims, distributing water during demonstrations, participating in the formation of a terrorist cell and assaulting property the public. Prosecutors are calling for the death penalty for five other youths for similar crimes.
Specialized criminal courts were created for use in terrorism cases but were expanded to deal with political cases, whose role has become a major one since the beginning of the Arab Spring (2011), and in particular with the rise of the crown prince, according to the Times.
Last week, in a case that shocked rights groups, a Saudi woman studying for a doctorate in dentistry at the University of Leeds – who was arrested while visiting her home – was sentenced to 34 years in prison for tweeting about human rights Salma Al-Shehab, who is 34 years old, married and has two sons, aged six and four.
Shehab was accused of having a Twitter account, following her and interacting with the accounts of opponents and activists, according to the Guardian and Washington Post.
The ruling was issued by a terrorism court weeks after US President Joe Biden's visit to Saudi Arabia, which human rights activists have warned could encourage the kingdom to step up its crackdown on dissidents and other pro-democracy activists.
This case is the latest example of how Prince Mohammed bin Salman has targeted Twitter users in his crackdown, while at the same time controlling a large indirect stake in the US social media company through its sovereign wealth fund, the Public Investment Fund.
International reactions to the meteor issue continued, and the United Nations and British officials demanded her release.
Times notes that "most of those accused of protesting and who were sentenced to death belong to the Shiite minority in Saudi Arabia. There were large protests after the outbreak of the Arab Spring in Shia-majority areas in the east of the country, which continued, intermittently, for several years."
A few days ago, a human rights organization announced that the number of people executed by Saudi Arabia in the first six months of 2022 is nearly double the number of those executed in 2021, despite the Saudi Crown Prince's "promises" to reduce the death penalty.
The European-Saudi Organization for Human Rights (ESOHR) said that the kingdom executed 120 people in the first six months of this year.
After a significant decrease in 2020, 65 people were executed in 2021, and in only the first six months of this year, the number nearly doubled. By June, the numbers for this year exceeded those for 2020 and 2021 combined, according to a statement issued by the organization.