Iraq
New book on the rulings of marriage ceremonies according to the fatwas of Grand Ayatollah Shirazi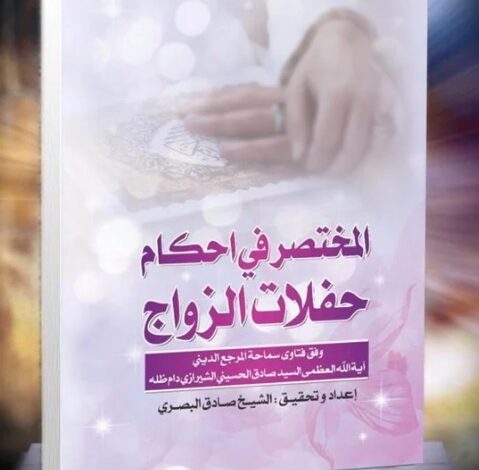 A new book was recently published by the Ahl al-Bayt Cultural and Charitable Foundation, affiliated with the Shirazi Religious Authority in the city of Basra, bearing the title "The Brief on the Rulings of Marriage Ceremonies".
The book was prepared and edited by Sheikh Sadiq al-Basri, Director of the Ahl al-Bayt (peace be upon them) Foundation. It includes a set of jurisprudential questions that are in accordance with the fatwas of the Supreme Religious Authority, His Eminence, Grand Ayatollah Sayyed Sadiq al-Husseini al-Shirazi.
The 75-page book sheds light on many common mistakes in marriage ceremonies and how to solve them by including various questions about the rulings of marriage, starting from the beginning of the engagement until the wedding day, as well as a set of different legal rulings that pertain to marriage.