Bahrain
Thousands of Bahrainis commemorate the martyrdom anniversary of Lady al-Zahraa (peace be upon her)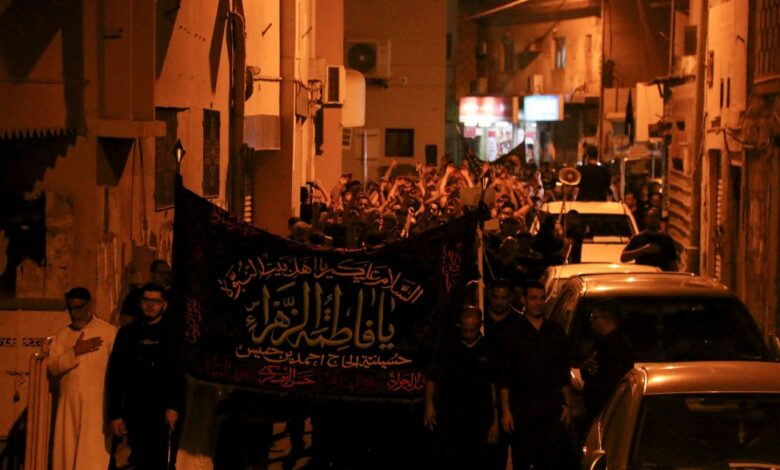 With tears and chest beatings, thousands of Bahrainis in several regions of the country, today and yesterday evening, commemorated the martyrdom anniversary of Lady Fatima al-Zahraa (peace be upon her).
Husseiniyat and mosques in Bahrain witnessed the establishment of mourning ceremonies on the painful Fatimid anniversary, which falls today, Thursday, 13th of the month of Jumada al-Awwal.
Shia Waves News Agency also monitored photos of mourning ceremonies in Bahrain, which were held inside the main streets and alleys, in which thousands of Bahrainis loyal to the Ahlulbayt (peace be upon them) participated.
Numerous Husseini processions participated in reviving the ritual of chest-beating as they recalled the tragedy that befell the daughter of the Messenger of Allah, peace be upon them.