Bahrain
Bahrain: International human rights organizations demand release of Abdul Jalil Al-Singace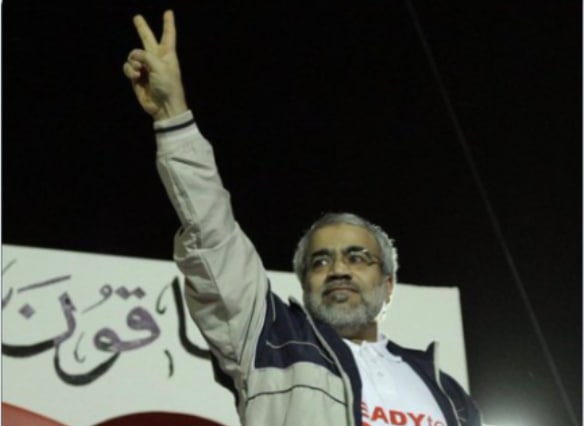 Fifteen human rights organizations, including Human Rights Watch and Amnesty International, sent a letter to the King of Bahrain calling for the release of academic and political activist Abdul Jalil Al-Singace.
The organizations urged the Bahraini authorities to secure the immediate and unconditional release of Al-Singace, protect him from torture and other ill-treatment, and transfer his academic work to his family.
"We are deeply concerned about the health condition of Dr. Al-Singace, as his blood sugar has reached a very low level," the human rights organizations said in the letter.
"We are particularly concerned since the delivery of multiple essential medications prescribed to him has been delayed or refused, including pills for his nervous system and bodily functions and eye drops," they added.
His family said that the Bahraini authorities were deliberately depriving him of adequate medical care.
"It is outrageous that Bahraini authorities have denied Dr. Abduljalil al-Singace the urgently needed medical care, in addition to the fact that he has served 12 years of unfair imprisonment and a life sentence after an apparently unfair trial," said Michael Page, Middle East director at Human Rights Watch.
"The Bahraini government should immediately allow Al-Singace to receive basic medical care and restore the dignity he so rightly deserves," Page added.
It is reported that Abdul Jalil Al-Singace (60 years old) is serving a life sentence for his role in the peaceful protests called for by the democratic reform movements in Bahrain in 2011.