Afghanistan
Afghanistan: UN chief condemns attack on cricket stadium in Kabul that killed 19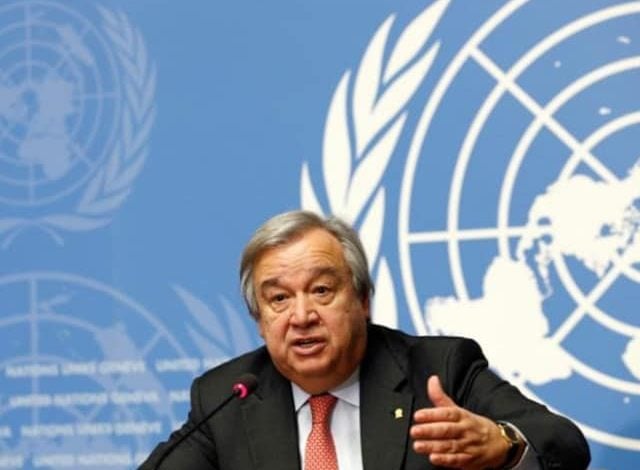 The Secretary-General of the United Nations, Antonio Guterres, said today, Saturday, that a hand grenade exploded during a cricket match in the Afghan capital, Kabul, on Friday, killing at least 19 fans.
"I strongly condemn Friday's attack at the Kabul International Cricket Stadium, which claimed the lives of at least 19 civilians & caused additional casualties. Attacks against civilians are strictly prohibited under international humanitarian law," the UN chief tweeted.
Earlier, several hundred people gathered to watch the match between Band E Amir Dragons and Amir Zalmi, in the local T20 league, at Kabul International Cricket Stadium.
Guterres denounced, in a tweet, the explosion that occurred at the "International Cricket" stadium, according to Sky News.
Ramez Alakbarov, UN Deputy Special Representative of the Secretary-General and Humanitarian Coordinator for Afghanistan, condemned the attack, and said in a statement, that the explosion was another reminder of the shocking and sudden violence that the people of Afghanistan are still subjected to.
Earlier this month, the United Nations Assistance Mission in Afghanistan (UNAMA) released a report outlining the human rights situation in Afghanistan over the 10 months since the Taliban takeover.
The report summarises UNAMA's findings with regards to the protection of civilians, extrajudicial killings, torture and ill-treatment, arbitrary arrests and detentions, the rights of women and girls in Afghanistan, fundamental freedoms and the situation in places of detention. The report also contains recommendations to both the de facto authorities and the international community.