Islam World
Bahrainis hold rallies to voice solidarity with prisoners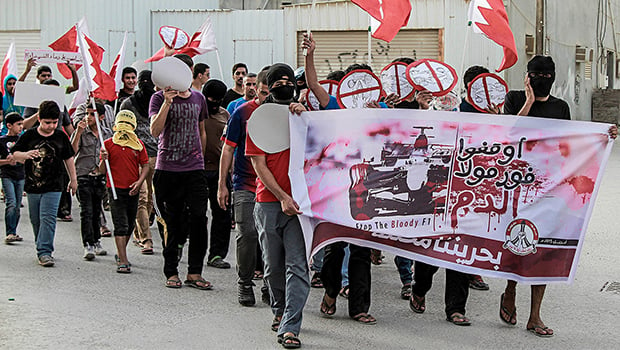 Hundreds of Bahraini demonstrators have taken to the streets in solidarity with political prisoners and jailed activists, sparking fierce clashes with regime forces
Hundreds of Bahraini demonstrators have taken to the streets in solidarity with political prisoners and jailed activists, sparking fierce clashes with regime forces.
On Friday, the regime forces launched another heavy-handed crackdown on demonstrators, who had taken to the streets to express solidarity with detainees. Al Khalifa regime forces used teargas and stun grenades to disperse the protesters in several towns around the capital Manama. 
Witnesses say the rally in Diraz turned violent after Al Khalifa forces fired teargas and birdshots to disperse the anti-regime protesters. 
The angry demonstrators called for the release of all political prisoners in the kingdom and condemned human rights violations by the ruling monarchy.
Anti-regime demonstrators also demanded the cancellation of the upcoming Formula One Grand Prix. 
The latest protests come as Amnesty International has recently slammed the Bahraini regime for the "rampant" human rights abuses against opposition activists and anti-government protesters.