Islam World
NEWS
Saudi
Yemen: Three children wounded in a cluster explosion left by the Saudi coalition in Saada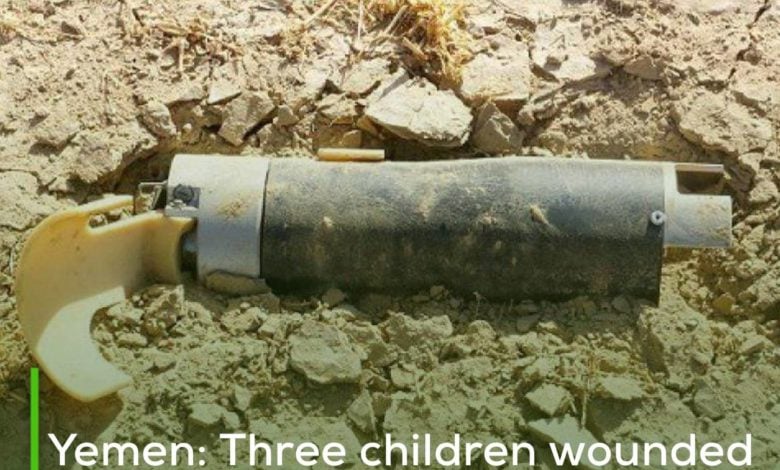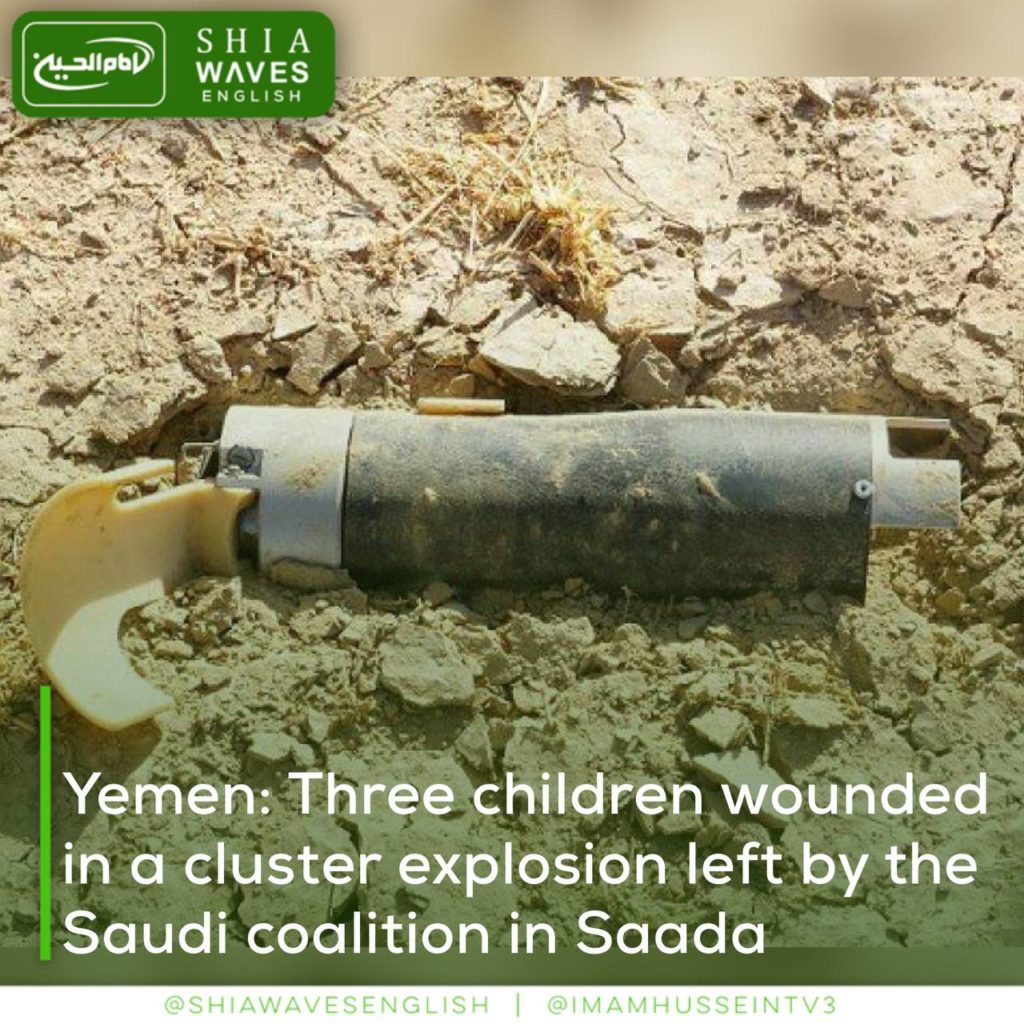 Three children were wounded by the explosion of a cluster bomb left by the Saudi-led coalition in the Yemeni province of Saada.
The Al Masirah website reported that three children were wounded as a result of the explosion of a cluster bomb remnants of the coalition in Majz District.
A citizen had been martyred and material damage occurred to the property and farms of residents yesterday, after the Shada district was subjected to Saudi missile and artillery shelling.
It is noteworthy that the remnants of the Saudi coalition from cluster bombs have claimed the lives of hundreds of innocent citizens from the first day of the war until today.