Islam World
Iraqi Shias facing massacre by ISIL in Amerli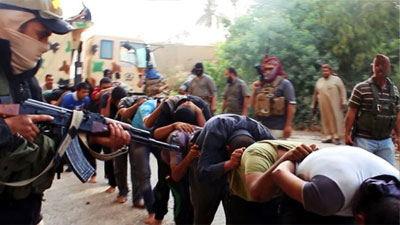 Senior UN official has warned that Shia Turkmen residents of an Iraqi town besieged by the ISIL Takfiri terrorists could be massacred if urgent action is not taken to rescue them.
The residents of this small Shia Turkmen community about 180 km (110 miles) north of Baghdad have been living under the ISIL siege for more than two months.
UN Iraq envoy said in a statement that the situation of the people in Amerli is desperate and demands immediate action to prevent the possible massacre of its citizens.
The UN official noted that a severe humanitarian crisis is unfolding in the region.
This comes as Iraqi Prime Minister-designate Haider al-Abadi has promised aid for the town. He has called on the army to send forces and logistical support to Amerli.
Several gruesome video footages were released, purportedly showing members of the ISIL Takfiri terror group brutally killing Shia Muslims in drive-by shootings in Iraq.