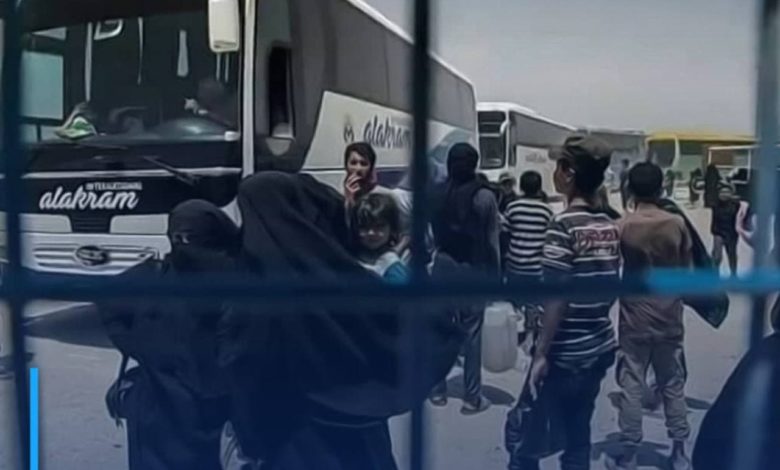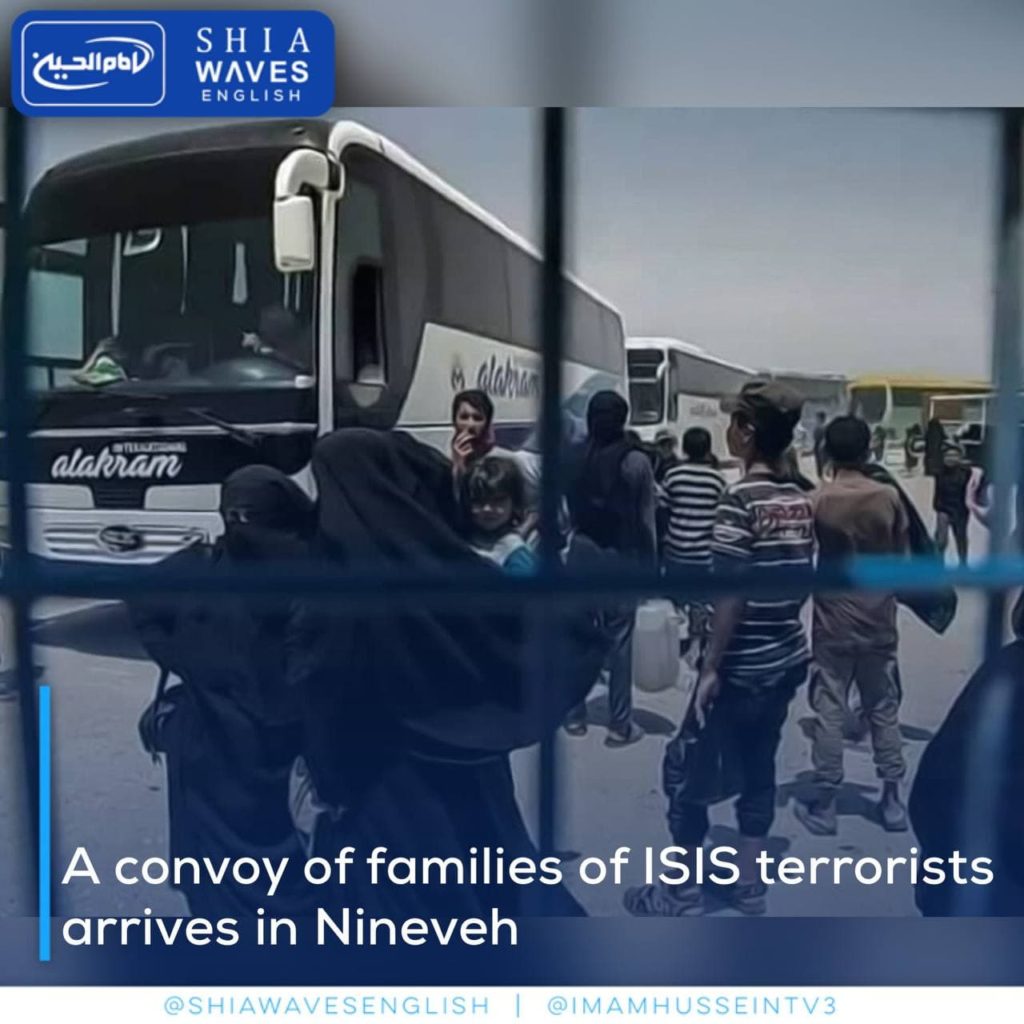 ---
Dozens of families of ISIS terrorists have arrived from al-Hol camp in northeastern Syria to al-Jada camp on the outskirts of Nineveh, Iraq.
An informed source said that 94 families consisting of 381 people left at 4:00pm yesterday from Al-Hol camp towards Iraqi territory.
It explained that the families were transported from the camp through 10 buses that came from Iraq this morning.
The MP from Nineveh, Shirwan Al-Dobardani, said that this is the first batch and includes all the families of ISIS terrorist organization from Nineveh province, while the other batches will arrive from the rest of Iraq and will settle in Nineveh due to the refusal of their local governments to open camps for them and receive them.
He pointed out that the main goal of closing the camps, which were carried out by the Ministry of Immigration and Displacement, was for the sake of returning the families of ISIS terrorists, and residing them in those camps.