Holy Shrines
Iraq
Construction works continue on the project of Imam Sahib al-Zaman Courtyard at Al-Kadhumain Holy Shrine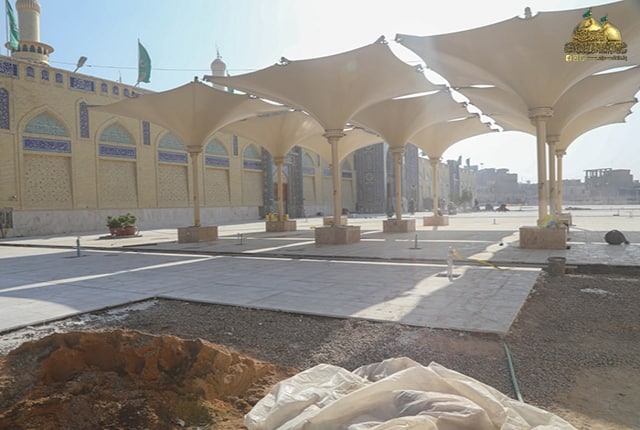 Construction works are ongoing on the project of Imam Sahib al-Zaman Courtyard at Al-Kadhumain Holy Shrine, which is located on the western side of the holy shrine, as part of a series of projects for the expansion and development of the courtyards.
The Director of the Engineering Affairs Department, Eng. Nadia Fouad Al-Aasam, said in a statement followed by Shia Waves News Agency, "This project has been initiated in an effort to secure new worship spaces equipped with the best services in order to accommodate a larger number of honorable pilgrims coming to the Holy Shrine."
The new courtyard will be 660 meters long and covered with marble, with Islamic inscriptions and decorations.
She explained that the courtyard of the Imam Sahib al-Zaman (may Allah hasten his reappearance) will be equipped with all the services needed by the honorable pilgrim, such as drinking water fountains, ablution places, restrooms for men and women, resting places, and places for baggage and mobile services, baby strollers and wheelchairs for the disabled."
The total area of the project is 15,000 square meters and nearly 45% of the project area has been completed.