Holy Shrines
NEWS
Artists create calligraphies of the Holy Quran in Imam Redha Holy Shrine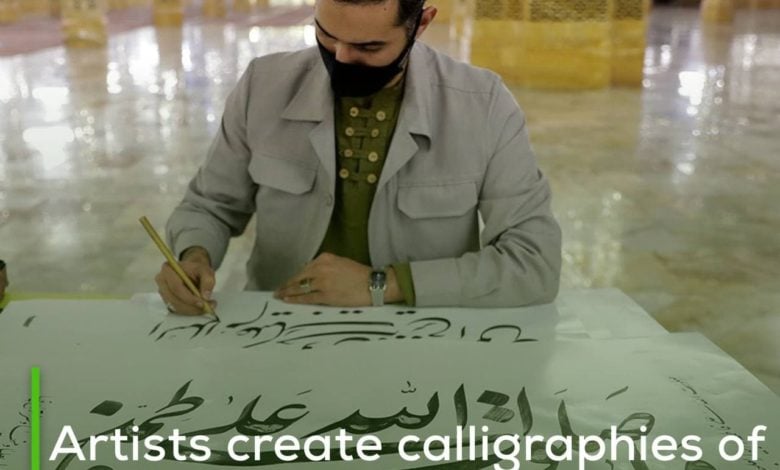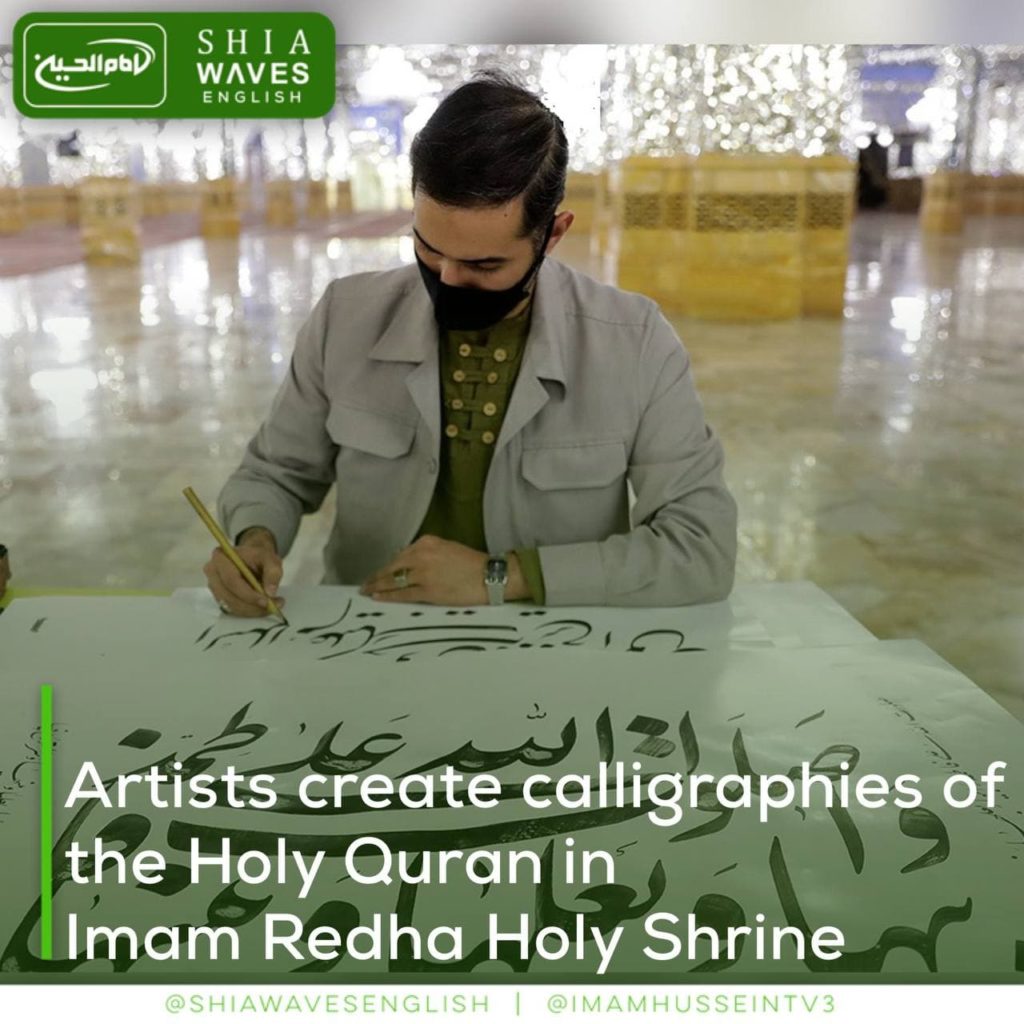 ---
Fifty top Iranian artists and calligraphers have created artistic works of verses of the Holy Quran in a special artistic ceremony organized by Imam Redha Holy Shrine's Institute of Artistic Creations.
Observing all health protocols, the artistic gathering named 'Strong Fortress' was held in the Holy Shrine's Dar al-Marhamah Portico coinciding with the birth anniversary of Lady Fatima al-Zahraa, peace be upon her.
"The artists all hold an Excellent Degree in calligraphy," said Javad Barati, the official in charge of Rezvan School of Art.
"Different artworks with religious themes and focusing on Lady al-Zahraa's birthday were created in the two-hour program. Calligraphy, paintings in calligraphy, miniature, and tea-house paintings were among the products of the program," added Barati.
The art program has been arranged to fulfill the goal of promotion of Islamic art and culture in spiritual places such as Imam Redha Holy Shrine.