Holy Shrines
Delegation representing European universities visits Imam Ali Holy Shrine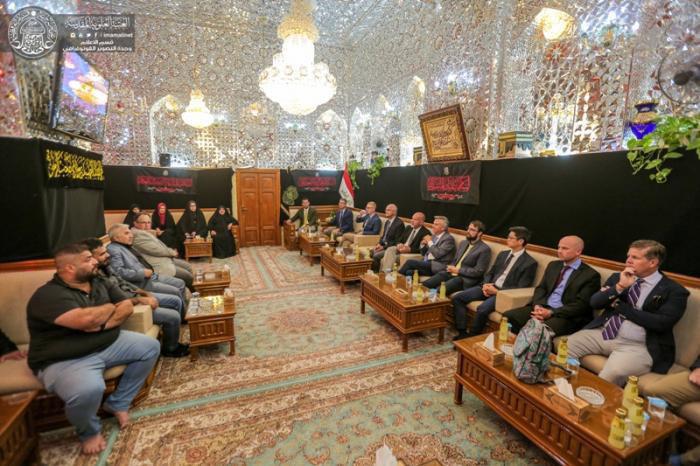 A teaching delegation from European and multinational universities was honored to visit the shrine of the Commander of the Faithful, peace be upon him, and to see the historical and 
A teaching delegation from European and multinational universities was honored to visit the shrine of the Commander of the Faithful, peace be upon him, and to see the historical and archaeological monuments of the holy shrine.
Head of the Public Relations Department, Ali al-Amri, said that the department took the delegation on a tour of the holy shrine's historical landmarks including Fatima Courtyard.
Amiri added that "within the preparations to receive pilgrims on Arbaeen, the delegation was briefly introduced to the personality of Imam Hussein, peace be upon him, and the importance of the pilgrimage for the Islamic community.
At the end of the visit, the delegation expressed its thanks and gratitude to Imam Ali Holy Shrine for the warm hospitality and the services provided to pilgrims throughout the year.