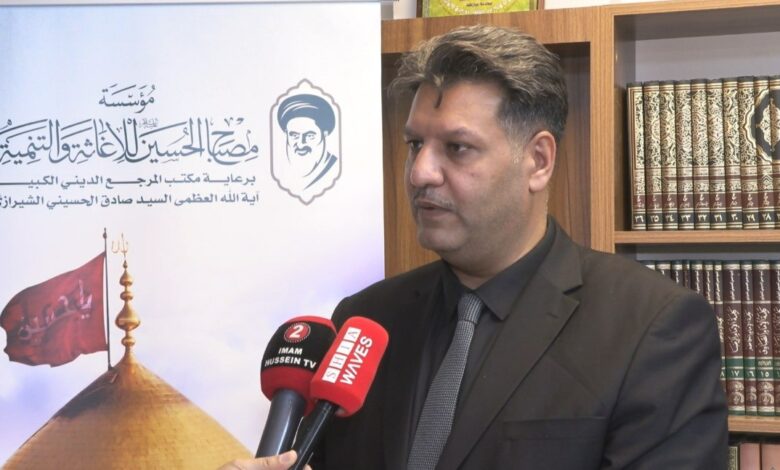 The director of the Iraqi Media and Communications Commission in Holy Karbala, Eng. Mithaq Talib Jabbar, confirmed that the Misbah Al-Hussein Foundation for Relief and Development is one of the prestigious institutions in the city, which has taken the initiative to provide services to pilgrims through its development projects.
Jabbar's statement delivered in the Foundation's session held to discuss the project (Holy Karbala Vision 2030 – 50 million pilgrims during the Arbaeen), as he said: "the foundation, through this strategic project, emphasizes the need to pay attention to serving pilgrims and providing their necessary needs."
Jabbar stressed that "the Commission will work to provide everything possible for the success of the development project to serve of Al-Bayt,peace be upon them, and the pilgrims of Holy Karbala".
It is noteworthy that the Misbah al-Hussein Foundation has continued to hold its weekly meetings to discuss its development project, in the presence of the foundation's president, His Eminence Sheikh Mustafa al-Mohammadi, officials, and the chairman and members of the project committee.