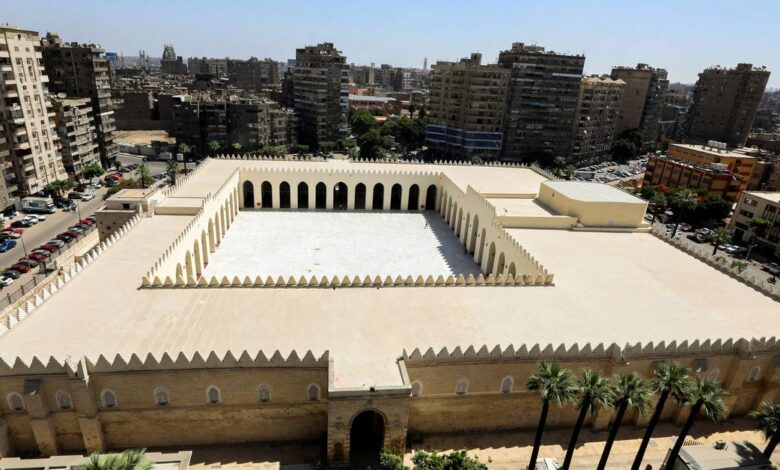 A 13th century mosque that was in a state of disrepair after being used over the years as a soap factory, a slaughterhouse and a fort reopened in Cairo on Monday following an extensive restoration process.
The mosque of Al-Zhahir Baybars, built under Mamluk rule in 1268, spans an area of three acres just north of central Cairo, making it Egypt's third-largest mosque.
The restoration, which cost $7.68 million, was co-funded with Kazakhstan and began in 2007.