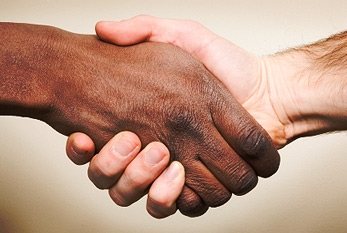 The UN'S International Day for the Elimination of Racial Discrimination serves as a chance to examine the progress made by humanity in the modern world by looking at statistics on one hand and advertisements and claims on the other hand.
Although the reason for choosing this day dates back to the anti-apartheid struggles of the South African people on March 21, 1960, we now know that racial discrimination is not necessarily discrimination against people with dark skin, and in recent decades, racism has taken on various and more complex forms.
The United Nations emphasizes in its numerous resolutions in the General Assembly that "all human beings are born free and equal in dignity and rights and have the potential to play a constructive role in the development and prosperity of their society."
The United Nations emphasizes in its General Assembly resolutions that "any systematic attitude based on racial superiority is scientifically incorrect, morally condemned, unjust, and dangerous to society.
Such beliefs and thoughts that seek to prove the existence of separate human races should not be accepted."
However, statistics and field studies by monitoring institutions indicate that despite the resolutions of the United Nations and the establishment of such a day, racial discrimination in the world has not only not been resolved but has also intensified.
Perhaps the struggles of the South African people to eliminate discrimination against black people in this country led to the downfall of the apartheid regime in this country, and the white minority of that nation no longer believes in such a system.
However, this does not mean that racial discrimination has been eradicated, and there are still many countries and societies where people suffer from racial discrimination in various forms.