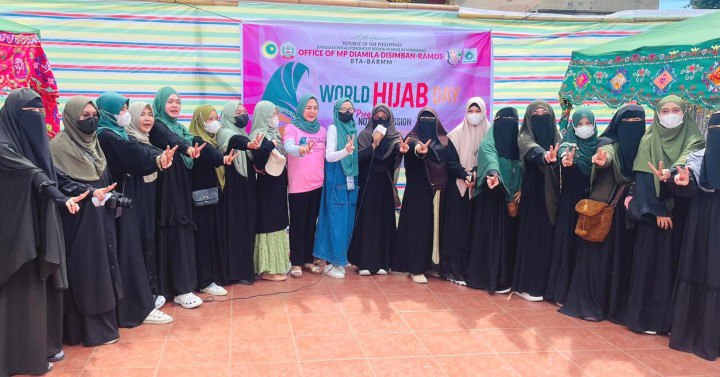 A resolution seeking to support Senator Robinhood Padilla's Senate Bill No. 1272 and its counterpart House Bill No. 5693 in the House of Representatives, which declares Feb. 1 of every year as National Hijab Day, was approved by Philippines's Bangsamoro Transition Authority (Parliament), the Government's official news agency reported.
Principally authored by Member of Parliament (MP) Diamila Disimban-Ramos, Proposed Resolution No. 162 or "Resolution Expressing The Unequivocal Support Of The Bangsamoro Parliament To Senate Bill No. 1272 And House Bill No. 5693, Both Declaring The First Day Of February Of Every Year As National Hijab Day And Promoting An Understanding Of The Muslim Tradition Of Wearing A Hijab" has been passed by the BTA during its 19th plenary session.
The legitimate intent of these bills in both chambers of Congress is to resolve discrimination, oppression, misunderstanding, and misinformation regarding women wearing the hijab, to promote equality and empowerment, education, and protection, as well as to cultivate a culture of peace, inclusivity, and unity amidst diversity. "The enactment of "National Hijab Day" is a legislation for peace, unity, and understanding.
However, "National Hijab Day" is not just a piece of legislation but an affirmation and acceptance of the way of life of Muslims," said MP, Diamila Disimban-Ramos.