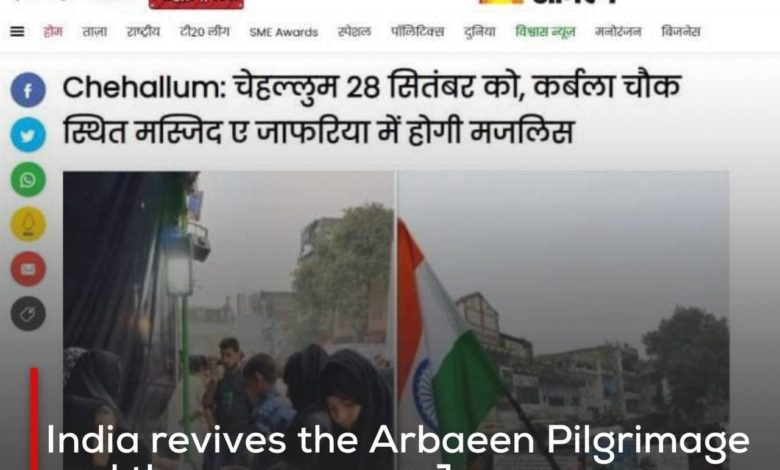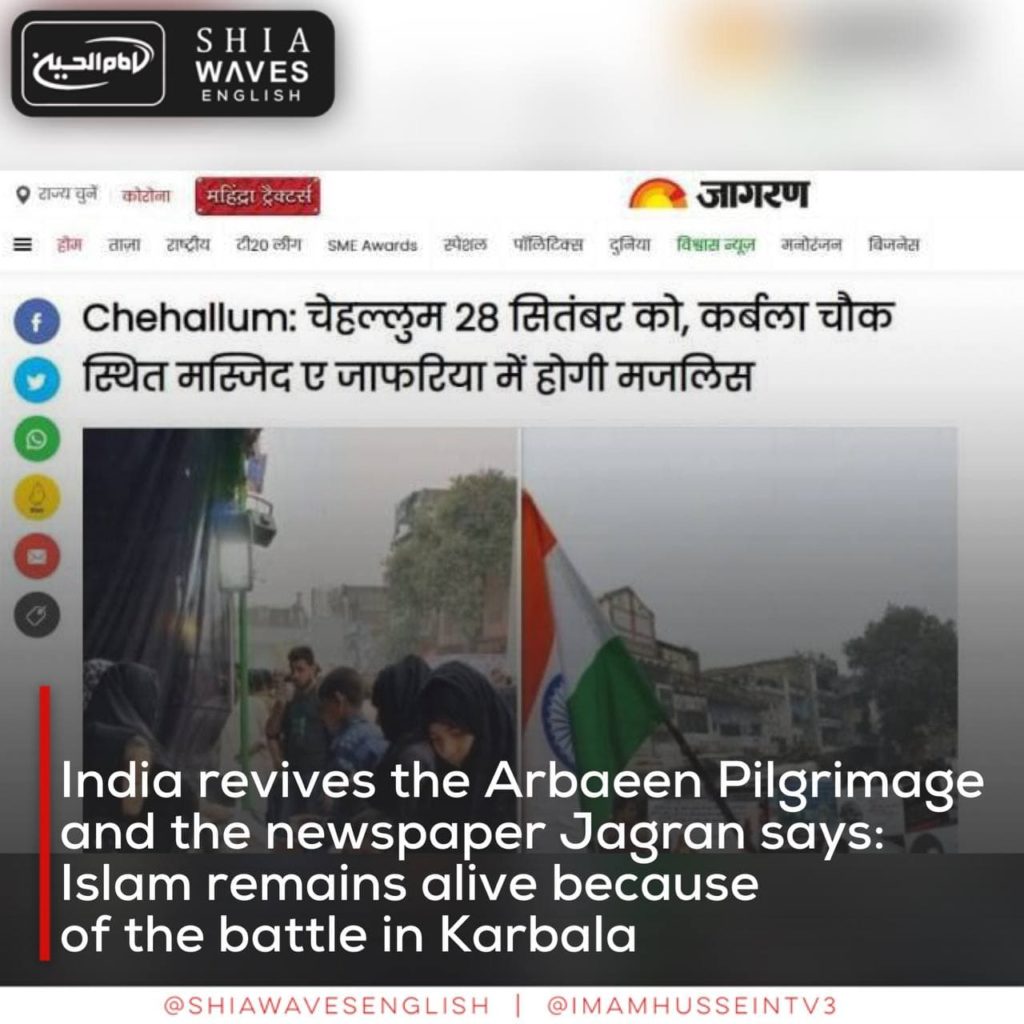 ---
The Indian daily newspaper "Jagran" praised the size of the mass participation in the ceremonies of the Arbaeen Pilgrimage in its country and the commitment of the participants to the health recommendations related to Covid-19 pandemic.
The newspaper said in a report, that "the ceremonies of the Arbaeen Pilgrimage, known locally as Chehlum, are held annually in the Republic of India on the 11th of Safar until the 20th," praising the amount of determination and enthusiasm shown by the crowds of participants in this religious event, as well as the commitment of these crowds to the government protocol to limit the spread of the Covid-19 pandemic.
The report added, "The commemoration of this event in India and all over the world is a reminder of the victory of truth over falsehood and a vivid embodiment of the local saying that 'Islam remains alive because of the battle in Karbala'."
The newspaper, which is India's largest media outlet, indicated that several cities will witness the Arbaeen ceremonies in the country on September 29.