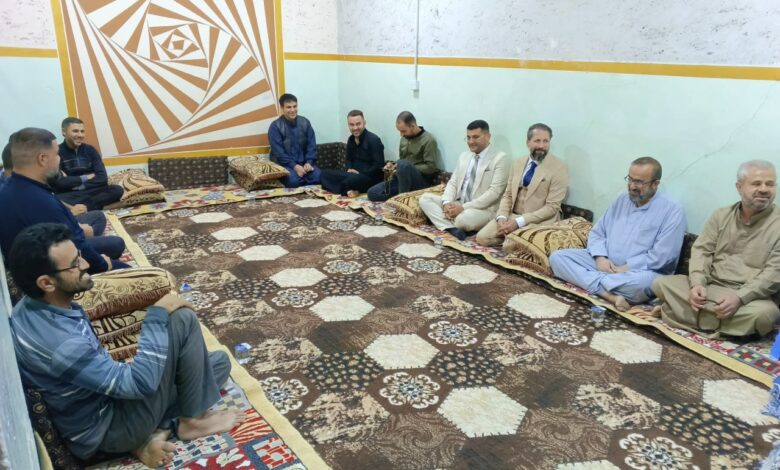 A delegation from the Zahra TV channel visited a number of Iraqi cities, including Tal Afar and Tuz Khurmatu, to meet with Turkmen Shias and learn about their needs. The delegation also visited archaeological and Islamic sites that were destroyed by ISIS.
Mohammed Zinnel Oglu, director of the Zahra TV channel, said that "the delegation exchanged views, perspectives, and ideas with the distinguished figures on the future of the Shias in Tal Afar district and the Tuz Khurmatu region and how to deliver their voices and highlight their oppression, as well as following up on their religious, ceremonial, and cultural activities in the media."
He added that "the visit was marked by important meetings with prominent Turkmen figures, including the representative of the religious authority in Najaf al-Ashraf, His Eminence Sayed Hussein Arsalan, the independent politician and former member of the Iraqi parliament Niazi Memeroglu, as well as the head of the Anwar Foundation in the capital Baghdad Sheikh Abdul Jabbar Al-Baghdadi, as well as a visit to the Turkmen Writers Union."
As a result of the visit, the Zahra TV channel and the Imam Hussein TV channel group agreed to launch a number of media projects and programs to serve Turkmen Shia in Iraq.
These projects will include coverage of Islamic programs and ceremonial events, as well as efforts to rebuild destroyed sites.