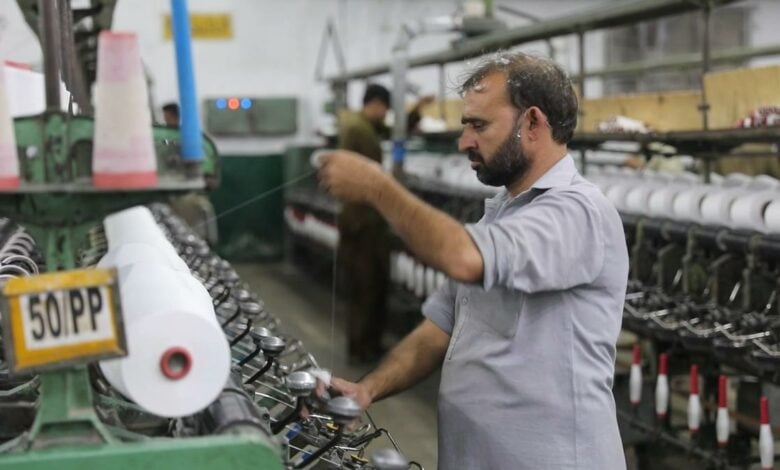 About 7 million workers have been fired as Pakistan's textile exports dwindle, putting the sector on the edge of collapse, industry representatives warn.
Once a thriving sector of economy, it now struggles with low exports amid a deepening crisis.
A large portion of the cotton crop was destroyed by the devastating floods last year. The floods resulted in the death of more than 1,700 people and affected 33 million more, but also caused billions of dollars of material damage and dealt a serious blow to the country's economy.
Pakistan is one of the world's leading textile producers. Its textile exports stood at $19.3 billion (€17.8 billion) in 2021 and made up for over half of the country's exports overall. But many of Pakistan's small textile mills and manufacturing units that produce bed sheets, towels and denim for consumers in Europe and the US are now shut down due to the cotton shortage. On top of that, the industry has to contend with a recent tax hike.
The timing of the dip is also alarming — it comes as cash-strapped Pakistan is struggling with high inflation and declining currency reserves amid the tough International Monetary Fund (IMF) program.
Due to the government-imposed restrictions, the textile industry is unable to procure necessary raw materials and is failing to fulfill international orders.
Thousands of shipping containers with raw materials, medical equipment and food items have been stuck at Karachi port due to dwindling foreign exchange reserves. According to the State Bank, Pakistan's foreign exchange reserves last week fell to $4.3 billion, their lowest levels since February 2014.