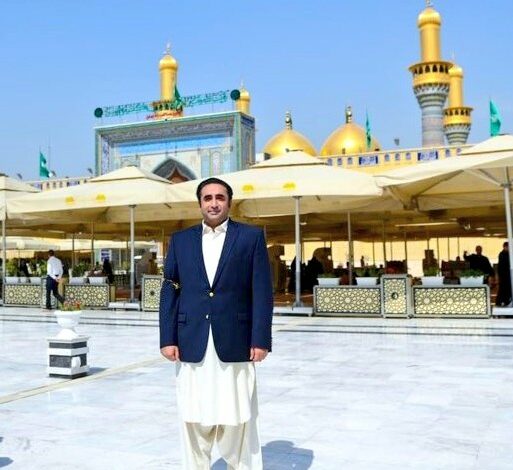 Bilawal Bhutto Zardari, the foreign minister of Pakistan, who is on a trip to Iraq, had his picture released after visiting the Holy Shrine of Imam Kazim and Imam Jawad (peace be upon them).
He expressed his satisfaction with his presence in this holy shrine.
In a statement, he said: This holy place is very important for all Muslims, especially Shiites and followers of Ahl al-Bayt, peace be upon them. Our pilgrimage to this holy place shows our special respect for this place and the sanctity of this shrine.
During this trip, the Foreign Minister of Pakistan met and talked with various Iraqi officials, including the Prime Minister of this country, "Mohammed Shia al-Sudani".
One of the main topics of negotiation between the parties was facilitating the movement of pilgrims and lovers of the Infallible Pure Ahl al-Bayt (peace be upon them) from Pakistan to Iraq.
As a result of these meetings, the parties made several other agreements to be implemented in near future.