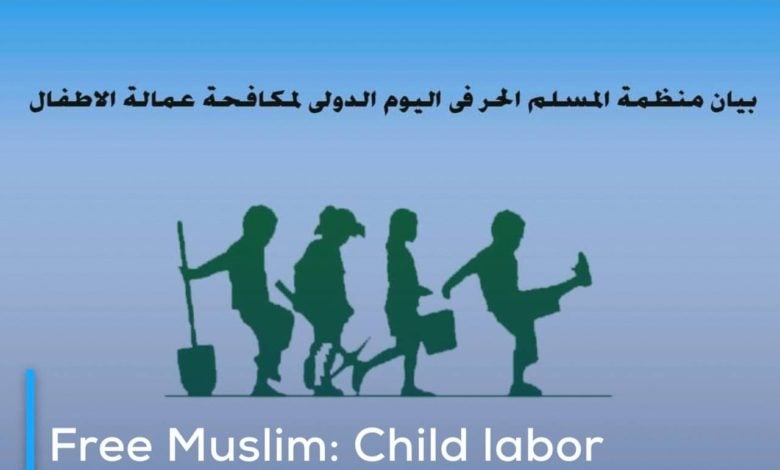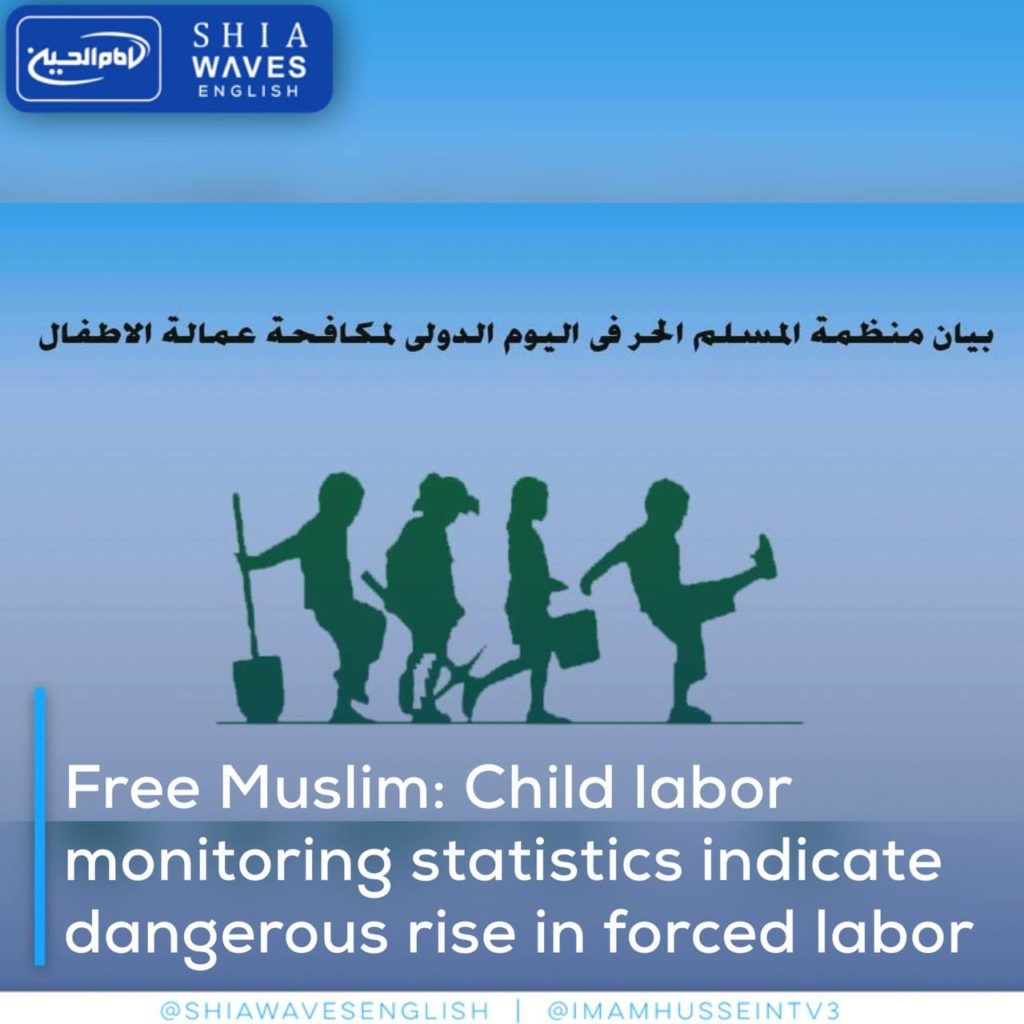 ---
The International Nonviolence Organization, Free Muslim, confirmed that the statistics on child labor monitoring indicate a dangerous increase in the number of children who are forced to work.
The organization stated in a statement, that it "strongly joins its voice to human rights voices around the world calling for an end to the phenomenon of child labor," calling on political regimes and social leaders to adhere to the treaties of the International Labor Organization and its relevant laws, and participates with the international community in commemorating the anniversary of the International Day against Child Labor.
At the same time, the organization called on the major countries to provide a helping hand and assistance to the peoples of developing countries that are still suffering from dangerous rates of this painful phenomenon.
The organization pointed out that the statistics on monitoring child labor indicate a dangerous rise in the preparation of children who are forced to work, especially children working in sectors that threaten their safety, in addition to depriving them of human rights approved by man-made and divine laws, as well as the violations to which they are subjected, especially in areas suffering from poverty and political turmoil.
The organization blamed the parties constantly involved in the phenomenon of child labor with all the legal and moral consequences of these violations.