NEWS
Director of the Iraqi JCMC Center meets Director of Misbah Al-Hussein Foundation in Karbala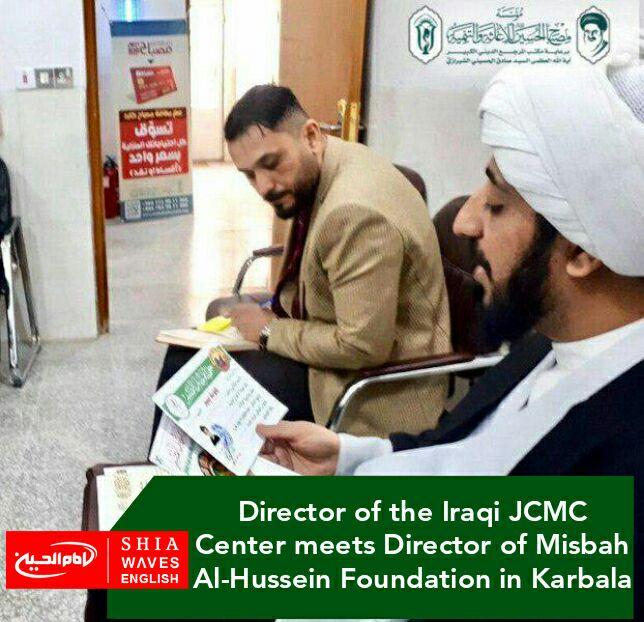 The director of the Joint Coordination and Monitoring Center (JCMC), accompanied by the director of the Jannat al-Ataa Center, visited the headquarters of Misbah Al-Hussein Foundation for
The director of the Joint Coordination and Monitoring Center (JCMC), accompanied by the director of the Jannat al-Ataa Center, visited the headquarters of Misbah Al-Hussein Foundation for Relief and Development, which is affiliated to the Supreme Religious Authority, in the holy city of Karbala. 
The delegation met the Foundation's director Sheikh Mustafa al-Muhammadi, and was briefed of its activities.
Joint cooperation was emphasized with the aim of providing services to the honorable Iraqi society.