Holy Shrines
NEWS
Quranic festival to celebrate the birth anniversary of Lady Zainab, peace be upon her, at her holy shrine in Syria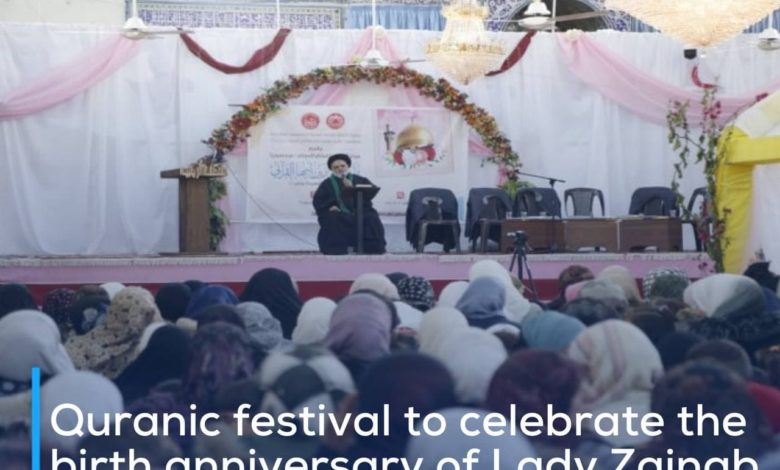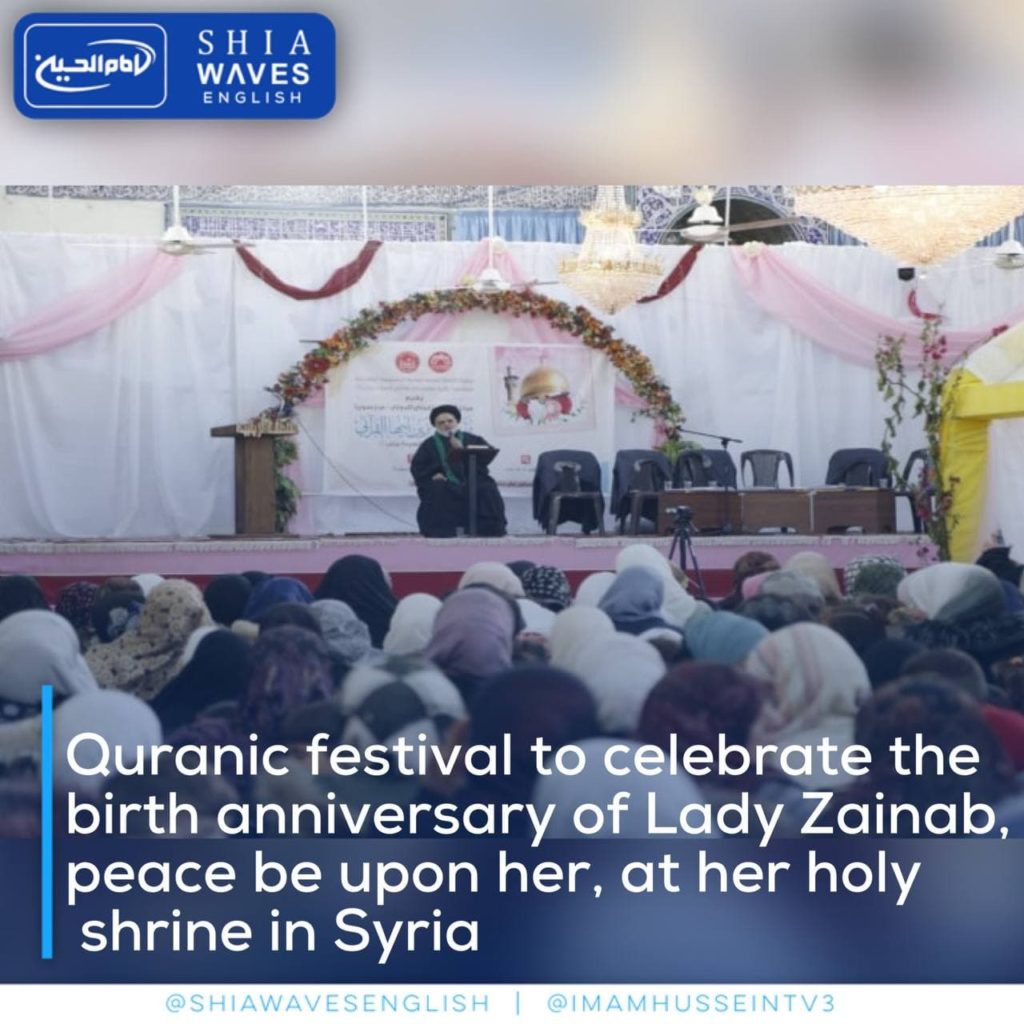 The International Quranic Preaching Center at Imam Hussain Holy Shrine, through its branches in Syria and Lebanon, organized the annual 'Zain Abiha' Quranic Festival to celebrate the birth anniversary of Lady Zainab al-Kubra, peace be upon her, at her holy shrine in the Syrian capital, Damascus.
The center's official, Muntadhar al-Mansoori, said that the center's branches organize various activities, which commemorate the blessed occasions of the imams of Ahlulbayt, peace be upon them, in presence of believers.
Al-Mansouri added that the festival was held in the prayer hall of the Lady Zainab, peace be upon her, Holy Shrine.