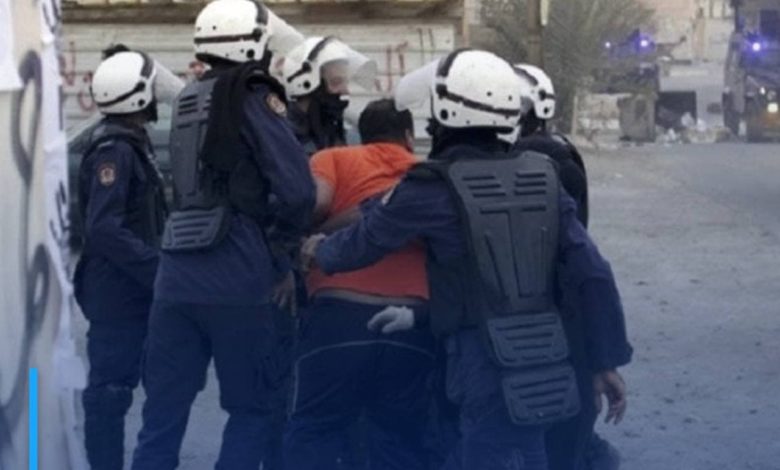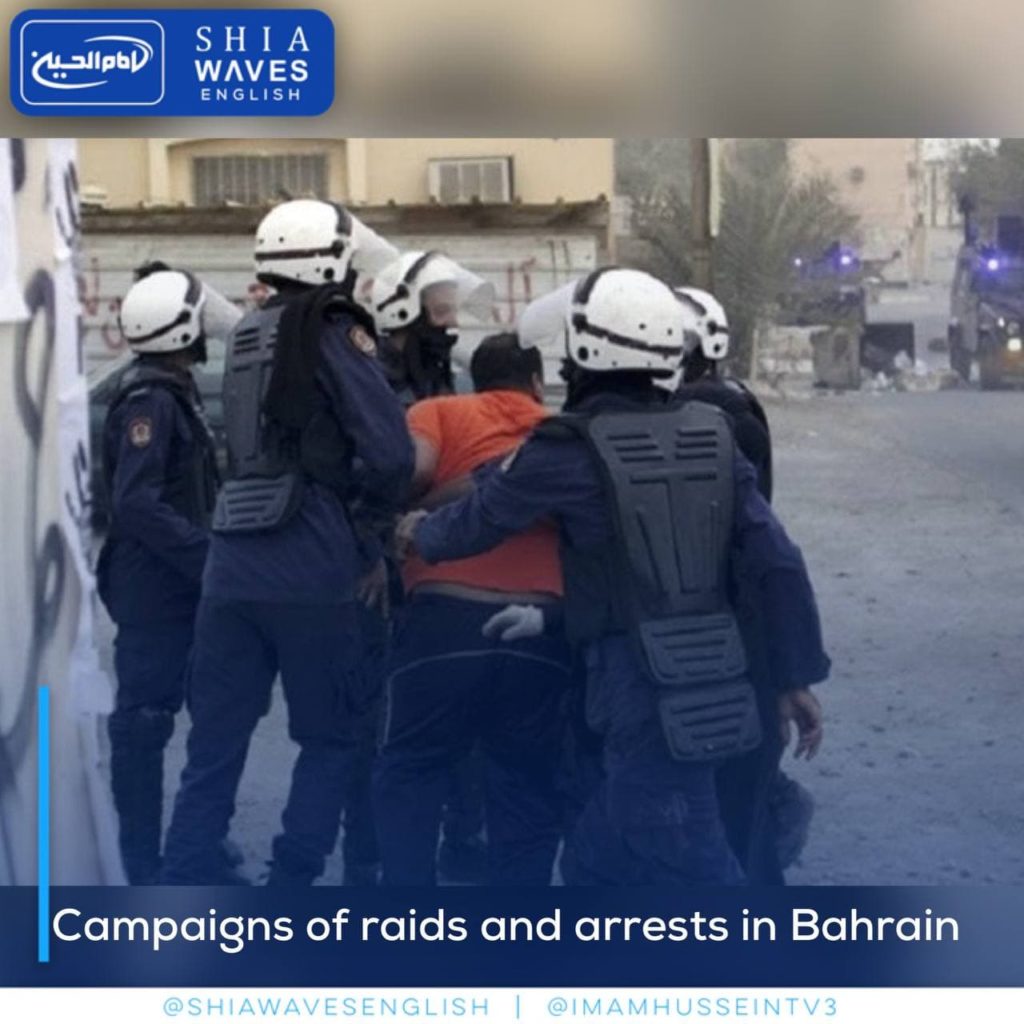 ---
The Bahraini Ministry of Interior launched a massive campaign of raids and arrests, during which it arrested at least 13 citizens, according to news networks, and summoned a number of other citizens because of their participation in anti-normalization marches and demonstrations.
The ministry claimed that it was able to discover a new "cell" in a proactive security operation, adding in an official statement that it had arrested "terrorist elements" and seized "weapons and explosives."
A monitoring network stated that the security authorities raided, at dawn yesterday, the Al-Aker area and arrested Mahmoud Abdul Latif, Muhammad Abdul-Jabbar and Hussein Al-Mughni, and also arrested from the Diraz area, Ahmed Abdullah Marhoon, Hussein Rahma, Mahdi Muslim, Hassan Muslim and Muhammad Yahya Badaw. The authorities raided Nuwaidrat area and arrested Mustafa Bahr, Fadel Abbas Abdul-Jabbar, Hussein Abbas Abdul-Jabbar, Mansour Abdullah Abdul-Jabbar and Abdul-Jabbar Issa Abdul-Jabbar.
The Ministry of Interior said in a statement that "the General Department of Investigation and Criminal Evidence, in cooperation with the National Intelligence Service, carried out a proactive security operation."
The authorities have launched a continuous campaign of illegal raids since 2011, which has resulted in the arrest of dozens of citizens, while forcing them to make confessions under duress as a basis for their subsequent trial, according to human rights organizations.