Holy Shrines
NEWS
Faith leaders from different religions and denominations at Imam Hussain Holy Shrine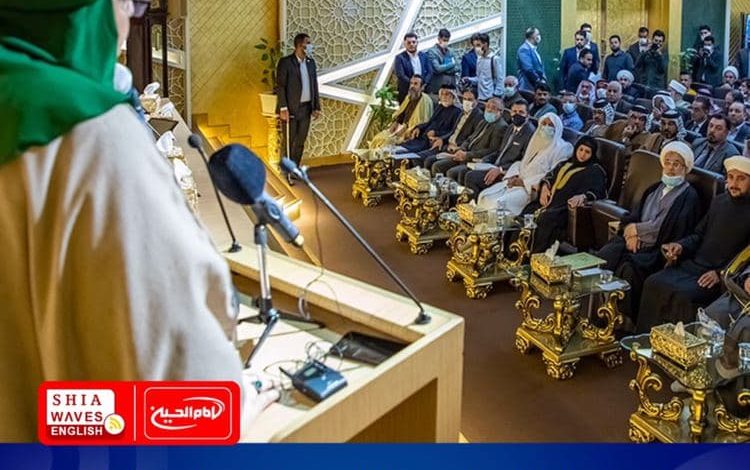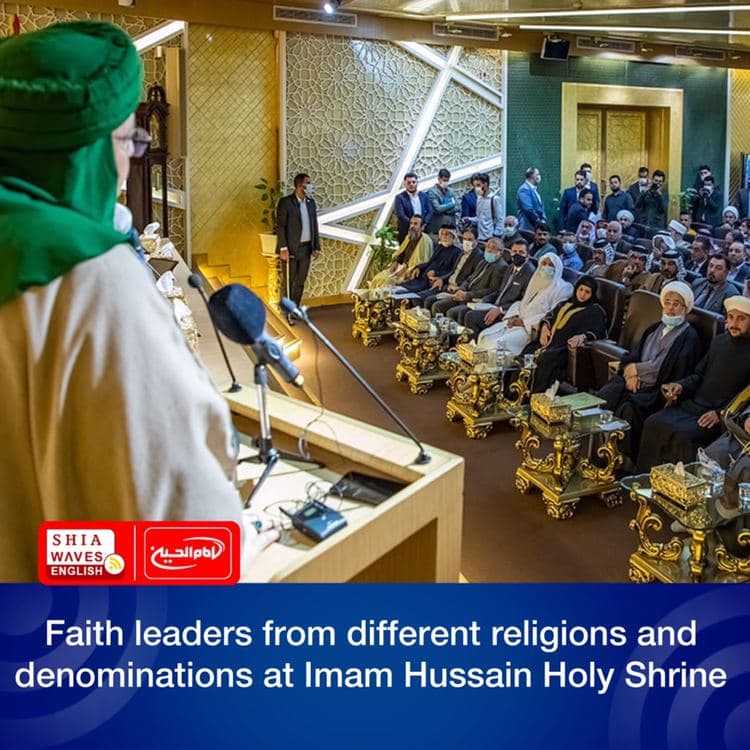 ---
The General Secretariat of Imam Hussain Holy Shrine held an interfaith forum of Iraq's faith leaders from different religions and denominations under the slogan, 'People are of two kinds, either your brothers in faith or your equals in humanity', with the aim of solving problems between religious denominations and working on reconciliation.
Holy Shrine board member, Sayyed Saad al-Deen, said, "This forum was held to preserve national cohesion and peaceful coexistence amongst the different religions, reject ethnic and religious sectarianism, and stand against the division of Iraq."
Chairman of Rabat al-Mohammadi Scholars Council, Abdul-Qadir al-Alusi, confirmed, "Karbala represents the pure prophetic home of the Holy Prophet, peace be upon him and his progeny, and it is the gate of heaven revered by Iraqis as it is the essence of their history, civilization and humanity. The Supreme Religious Authority and Imam Hussain Holy Shrine have had a major role in bringing together the Iraqi people of different religious denominations."
Al-Alusi added that Iraqis need to preserve the victory they achieved against terrorism through their unity.
The head of the Coptic community in Iraq, Reverend Mina al-Urashlimi, affirmed, "These interfaith events are of great importance for rejecting sectarianism, uniting Iraqis and fighting extremism at the national level, as it was emphasized in this forum that Iraq will not be divided and that its unity is preserved because we are all children of Adam and Noah and we all worship God, despite the difference of religions and cultures, we must teach our children the culture of acceptance of the other."
The head of the Yazidi sect, Nayef bin Dawood bin Sulaiman, appreciated the great role of Imam Hussain Holy Shrine in holding conferences and seminars that reject sectarianism and stand in the face of those trying to cause it, expressing his readiness to stand alongside the Supreme Religious Authority and the Holy Shrine in any decision issued by them to unite all Iraqis.