NEWS
1100 flights transporting pilgrims to Najaf for Arbaeen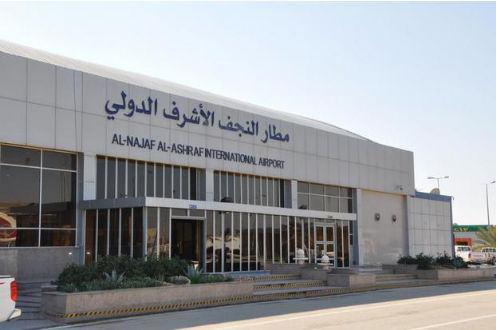 the airport will be the destination of some 1100 flights until Arbaeen on December 2nd
Manager of Najaf International Airport in Iraq said the airport will be the destination of some 1100 flights until Arbaeen on December 2nd. 
Faed Kadhim Noon predicted that the number of passengers coming to Najaf in the next few days for Arbaeen rituals will be much higher than previous years.
He said the airport has made all the required preparations for the pilgrims' arrival.
Arbaeen comes 40 days after Ashura, the martyrdom anniversary of Imam Hussein, peace be upon him.
Each year, a large crowd of Shia pilgrims flock to the Iraqi holy city of Karbala to perform mourning rituals.
Last year, around 20 million pilgrims from all over the world gathered in Karbala to attend the mourning ceremonies marking Arbaeen.