NEWS
Shia Medias
Director of Imam Hussein Media Group receives commander of the Third Division of Saraya al-Salam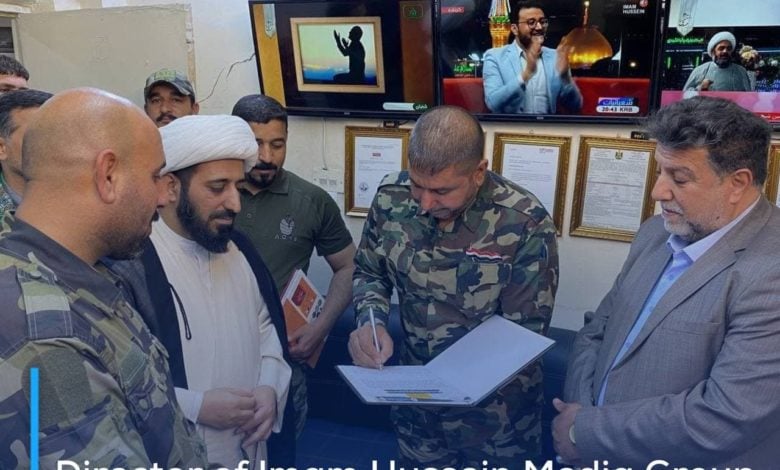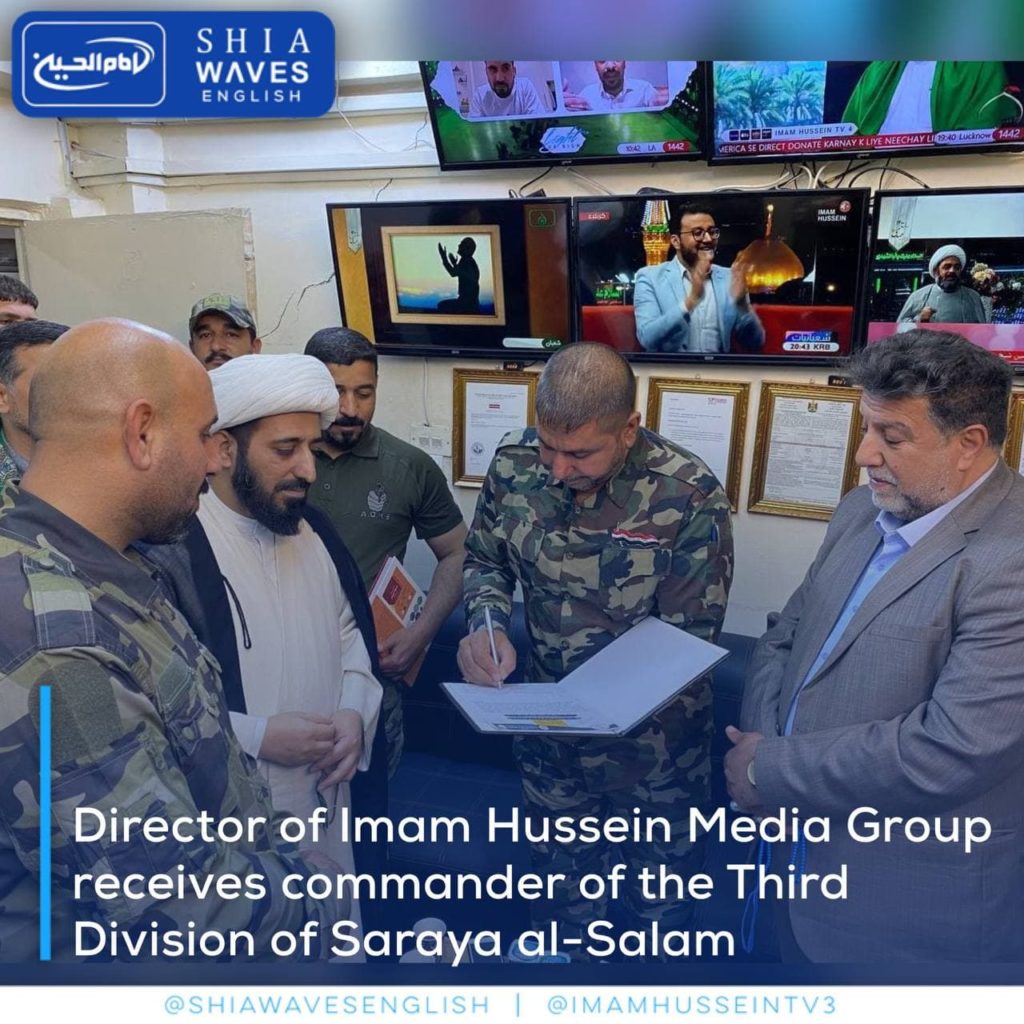 ---
The Director of Imam Hussein Media Group, Sheikh Mustafa al-Muhammadi, received the commander of the Third Division of Saraya al-Salam, led by the Middle Euphrates Operations of the Popular Mobilization Units (PMU), Engineer Haider Radi al-Khaz'ali.
The two parties discussed the importance of jihad and defending the religion, sect and eliminating terrorists.
According to a statement by the media group, Sheikh al-Muhammadi discussed with al-Khaz'ali the importance of intensifying security efforts to deter and permanently expel terrorist gangs from Iraq, as well as the role of the media aimed at uncovering their crimes and fighting their misguided ideas.
"Sheikh al-Muhammadi stressed the importance of jihad and defense in the battlefields to confront criminal gangs and their misguided ideas by which they try to deceive others and unleash their brutality to destabilize security and terrify the people of the country. He valued the efforts of the fighters against ISIS, preserving the security and prestige of the country, said al-Khaz'ali."
Al-Muhammadi also pointed out, according to the statement, "the recommendations of the Supreme Religious Authority, His Eminence Grand Ayatollah Sayyed Sadiq al-Husseini al-Shirazi, to unify the Shia ranks under the slogan 'Hussein unites us', in order to intensify efforts to confront the dangers and misguided ideas."
The statement added, "Al-Khaz'ali stressed the need to continue linking the Mujahideen to the honorable scholarly Hawza, from which they derive the moral guidance in their war against terrorism, the protection of people's rights and the call to spread peace and peaceful coexistence between the Iraqi components and sects."
Khaz'ali also announced his support to the charter for the protection of orphans in Iraq launched by the Misbah al-Hussein Foundation, affiliated with the Shirazi Religious Authority.
At the end of the meeting, Sheikh al-Muhammadi presented his guest with a copy of the Shia Waves News Archive, which includes its media coverage of volunteers in the battlefields against terrorism.