Europe
Ancient Islamic cemetery discovered in Granada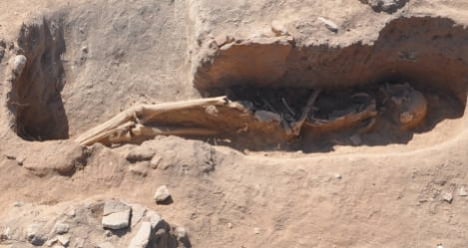 An Islamic cemetery from the Islamic era has been discovered in Granada, Spain.
At least 600 tombs from three different eras (from the eleventh to the sixteenth centuries) were discovered during work to develop a car parking lot in the center of Granada, near the Elvira Gate.
Granada is a city in southern Spain's Andalusia region, in the foothills of the Sierra Nevada Mountains.