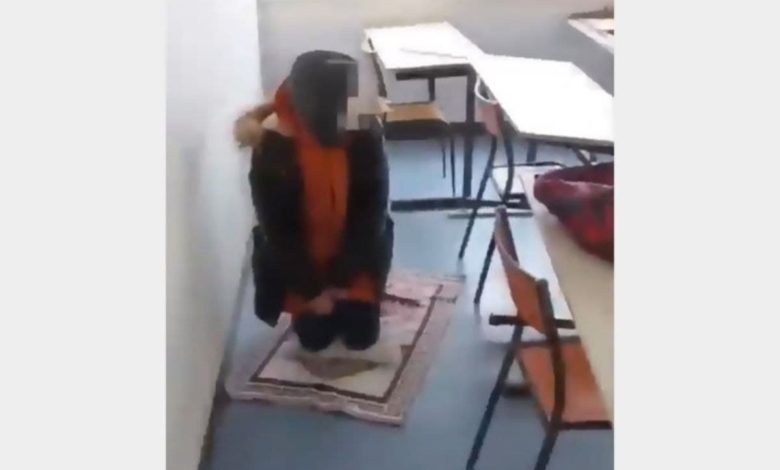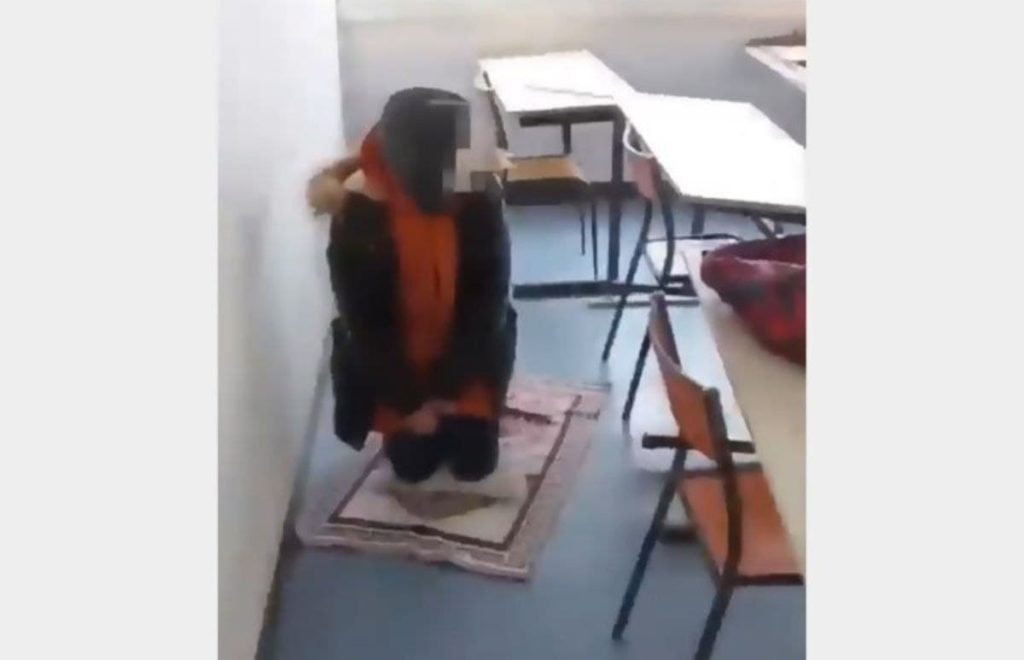 ---
A video of a veiled student praying during the break in a study hall in France sparked controversy, and the University of Reims, where the incident occurred, indicated this by asserting that "any practice of worship is prohibited in the university."
A video showing a veiled student praying during the break in one of the classrooms at the University of Reims has sparked controversy in France, especially since the video may witness a wide spread and "at risk of political exploitation" with the approach of the presidential elections scheduled for next April, according to the newspaper "La Croix".
The short 30-second video, which was published by the (right-wing) University Student Union on its Twitter account, shows a student praying on a carpet behind tables in a far corner of the classroom, while the videographer asks her to stop praying, claiming that " The university is a secular space." A veiled female colleague who was next to her answers him that she cannot stop in the middle of prayer, and quietly asks him to stop filming.
Commenting on this video, which was filmed in an almost empty hall on February 21, the National Secretary of the Student Union, Jack Smith, believes that "the mere act of praying in a public place constitutes a promotion of religion, in this case Islam, which is unacceptable," stressing however, this act is first and foremost "against the law".