Europe
Protest in Italy against the genocide of Afghan Shias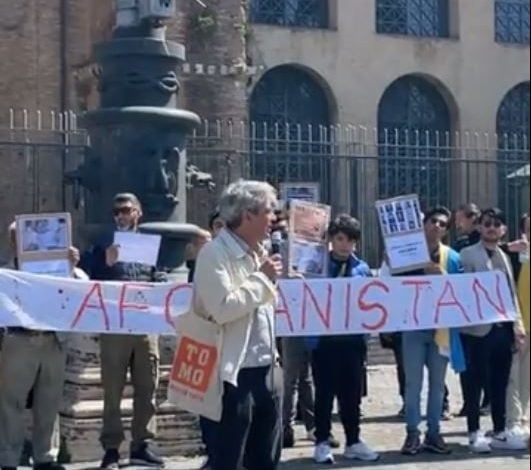 Last Saturday, a protest was organized to denounce the genocide and massacres committed against the persecuted Afghan Shia in the Italian capital, Rome.
Hundreds of Shias gathered at the Piazza della in central Rome to participate in the protest.
The protestors raised pictures and banners calling on the international community to act against the genocide and massacres against the followers of the Ahlulbayt, peace be upon them, in Afghanistan, which is currently ruled by the extremist Sunni Taliban movement.