Europe
Macron warns Le Pen risks 'civil war' in France with hijab ban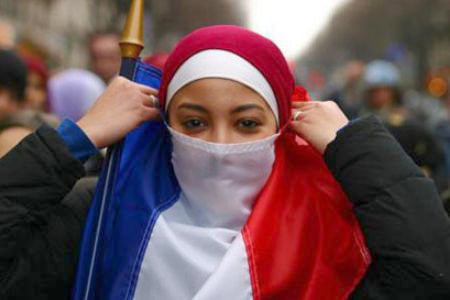 French President Emmanuel Macron has warned that his far-right rival Marine Le Pen risked sparking a "civil war" in the European country if she was elected and implemented her plans to ban the Muslim headscarf in public.
During a televised presidential debate on Wednesday, Le Pen confirmed that she stood by her controversial idea of banning the headscarf, which she called "a uniform imposed by Islamists", but she said she was not "fighting against Islam."
Macron responded: "You are going to cause a civil war, I say this sincerely."
"France, the home of the enlightenment and universalism, will become the first country in the world to ban religious symbols in public spaces. That's what you're proposing, it doesn't make sense," he continued.
France faces a stark choice in Sunday's second-round run-off between the centrist president Macron and the anti-immigration Le Pen, who will seek to become the country's first far-right head of state in an outcome that would send shockwaves around Europe.